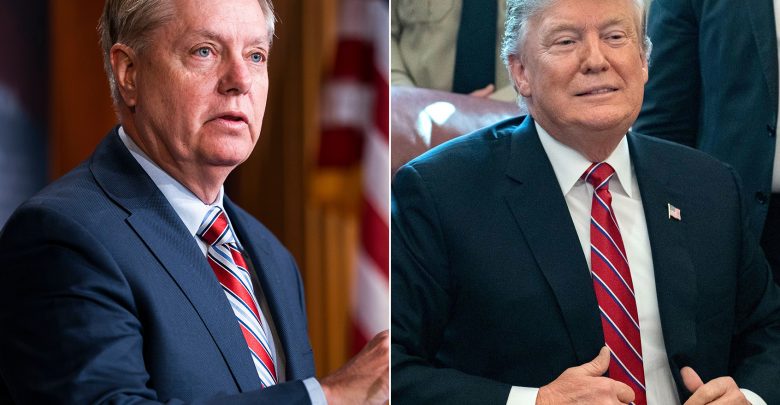 Politically motivated dossiers, agenda exposing text messages, to declassify or not?
The strange saga of attempted coup against President Trump has another critic in one of the senior members of the Republican controlled Senate.
Sen. Lindsey Graham (R-SC) told Fox News Sunday that he wants to see the release of "all the documents around the FISA warrant application," against Trump Campaign member Carter Page and at the outset of the long running Russia investigation, which began during FBI Director Jim Comey's watch before morphing into the over 35 million dollar Mueller Probe. "I think transparency's good for the American people,"
The people who are about this are worried about being exposed for taking the law in their own hands. It doesn't surprise me that the people we are looking at, they don't want transparency.

We're not compromising national security here. We're trying to create a system to make sure this never happens again by shedding light on what happened with the FISA warrant process, the counterintelligence investigation. Did they have a lawful reason to surveil President Trump's campaign? Did they lie to the FISA court? - Sen. Lindsey Graham to Fox News
Democrats have been against the President's intent to declassify documents regarding the origins of the series of still ongoing investigations that has plagued the Trump Presidency since before it's very inception.
Not one Democrat seems to care. I was the hero when I said let's support Mueller. I wish some Democrat would come forward to find out if the FISA court was defrauded by the FBI and the Department of Justice.  -Sen. Lindsey Graham to Fox News
Graham, who expressed support for the Mueller Probe to run its course, says he now wants to ensure that the investigation was legal and just.
"I was one of the Republicans insisting that Mueller be allowed to do his job ... now I'm insisting we get to the bottom of this," Graham said on Sunday.