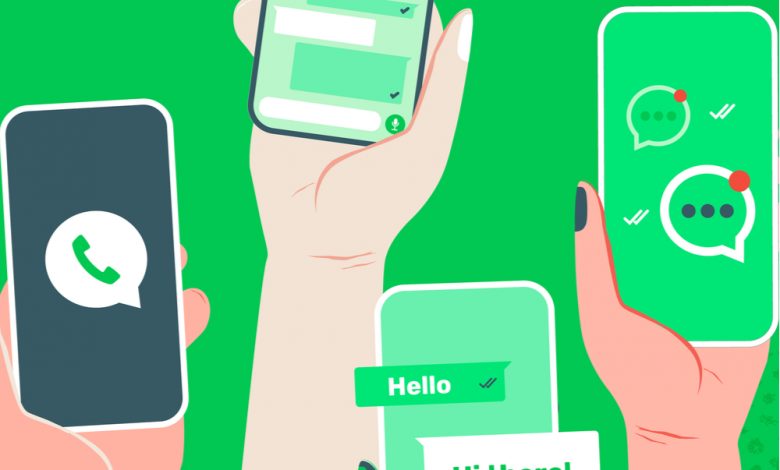 WhatsApp is one of the most popular messaging apps around. While the end-to-end encryption of WhatsApp does protect your messages, it doesn't mean the app isn't processing a lot of data. Anyone who has used WhatsApp knows how much data it hogs through photos, videos, and GIFs that quickly eat up phone storage. Not only do these photos take up room on your phone, but they could endanger your privacy. Would you want something inappropriate showing up as you scroll through pictures with friends and family, unaware that  WhatsApp saved it?
The problem is that WhatsApp is designed to download new pictures and videos you receive automatically. These pictures are stored on your phone but may show up in your camera roll. WhatsApp recently got an update that makes it easy to control what the app stores on your device. Here are some tips on how to prevent WhatsApp from taking up all the space on your phone.
Clear It All Away
The first step is to clear out everything already on your phone. You might be surprised by how much space your WhatsApp chats are taking up on your storage. WhatsApp now has storage management options to make the process easier. Storage management isn't the most fun thing in the world, but it's a fast and effective way to improve phone performance by freeing storage space.
Open the "Settings" in WhatsApp by tapping the three dots at the top of the screen. Choose "Storage and Data" and then tap "Manage Storage" to open the options. The page displays a list of conversations and how much space each one is using. Tap on the chat you want to see how many contacts, messages, photos, videos, gifs, locations, audio messages, and documents are stored because of it. Tap on "free up space" and then choose which data you want to remove to get started.
Managing storage is the fastest way to clear space on your phone, but it's also the most direct. Deleting everything related to a chat could cause you to lose images you would rather keep. The new storage tools help people have more control over what is and isn't deleted.
WhatsApp redesigned the "Manage Storage" section of the app to show how much data WhatsApp is taking up. It also highlights the photos and videos you've been sent the most and which files are taking up the most space. You can access these two new settings in the gallery view and delete files that take up too much space. Choose the files to be deleted and then hit the button to do it. You can also select all for each category, as you could before.
Stop Saving Photos To Your Phone
WhatsApp automatically saves images and videos to your phone by default. The platform claims this is so that you always have instant access to the photos you receive. However, it can become an issue when you have too much junk and memes clogging up your phone storage.
You can change those automatic settings by opening "Settings" and then "Chats." Turn off "Media Visibility" on Android to prevent photos and videos from appearing on the camera roll. iOS users can turn off the "Save to Camera Roll" option to stop it from happening to them.
Turn Off Automatic Downloads
Now you've stopped videos and images from appearing in your camera roll, and you can take another step to prevent media from WhatsApp clogging up your phone. You can turn off the option to automatically download everything to your phone and instead download them manually when you want to see them.
WhatsApp has some settings for downloads. You can find these options in the "Data and Storage Usage" menu in the app. The possibilities are roughly the same across both Android and iOS. You can choose to download media automatically depending on your connection or turn it off entirely. Android also allows you to prevent automatic media downloads when roaming.
WhatsApp automatically downloads images over mobile connections and video over Wi-Fi connections by default. Changing the option so that WhatsApp only downloads things over Wi-Fi or doesn't download at all can save you a lot of mobile data as well as storage space.