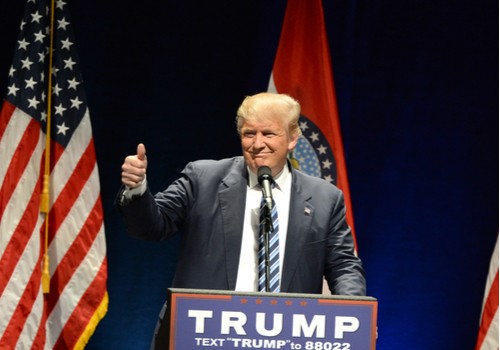 Politics
Impeachment Support Dips Again! Trump Approval Rises
Opinions about President Trump flipped in the Washington Post-ABC's January survey opposed to December's. 
Approval Up, Conviction Down
Gaining more and more support across every poll, President Trump has now also flipped the Washington Post-ABC's December poll, which saw 49% of surveyees supporting conviction and Trump's removal from office, and 46% against his removal. 
Now, the numbers are have flipped around in the poll, as 49% have gone towards saying that Trump should remain in office, and 47% believing that he should be convicted in the Senate trial. Although there isn't a clear majority, the great amount of support Trump has gotten doesn't seem to be sitting quite right with House Speaker Pelosi's desire to see an overwhelming bipartisan consensus. 
Trump also saw his approval rating go up to 44% in this January poll, with the Post saying that's the best he's ever gotten, and usually, has not been a very favorable thing for Trump in the surveys, with the number going up to 47% approval and 50% disapproval among registered voters. 
The survey was conducted between Jan. 20 and Jan. 23, with 1,004 adults, and 880 registered voters being interviewed. Many believe that the rise for Trump's approval and the people's support comes from one of the strongest points Trump makes – the economy.