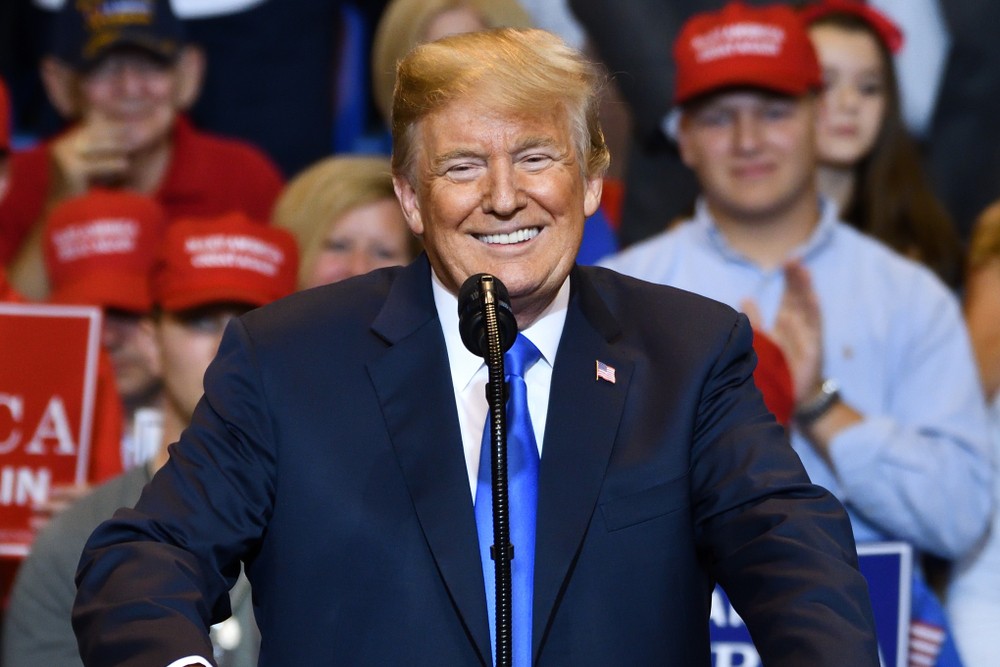 Recent polling by The Hill/HarrisX displays a record-high in terms of support for Trump from Republicans.
A Whopping 90%
The poll, which took place between Jan. 3 and Jan. 4 interviewed 980 voters, just after US strikes in Iraq, and before the impending start of Trump's impeachment trial in the Senate, which is expected to begin sometime this month.
Out of 320 Republicans, 370 Democrats and 290 independents interviewed for the poll, with a margin of error of 3.1%, the President hit a record with a 90% approval rating among Republicans. The least amount of support for the President comes from Democrats with 16%, and independents are close to being split, with a 42% supporting the President.
The recent strike in Iraq, which resulted in Iranian general Qasem Soleimani's death, and the anger of Iran and Iraq towards the US for the deed, along with the fear of a potential war breaking out, might've influenced the survey, as overall the president's approval rating dropped 2 points, to 47%.
The impeachment trial is yet to come, as well, and most Democrats are against Trump, however, House Speaker Nancy Pelosi is yet to hand the documents over to the Senate to initiate the trial. She is thought to be posturing by Senate Republicans, as she has withheld the two articles of impeachment since the historic House vote to impeach, as a vehicle to pressure Mitch McConnell regarding demands of calling certain witnesses she feels strengthen the House Democrats' position on impeachment.