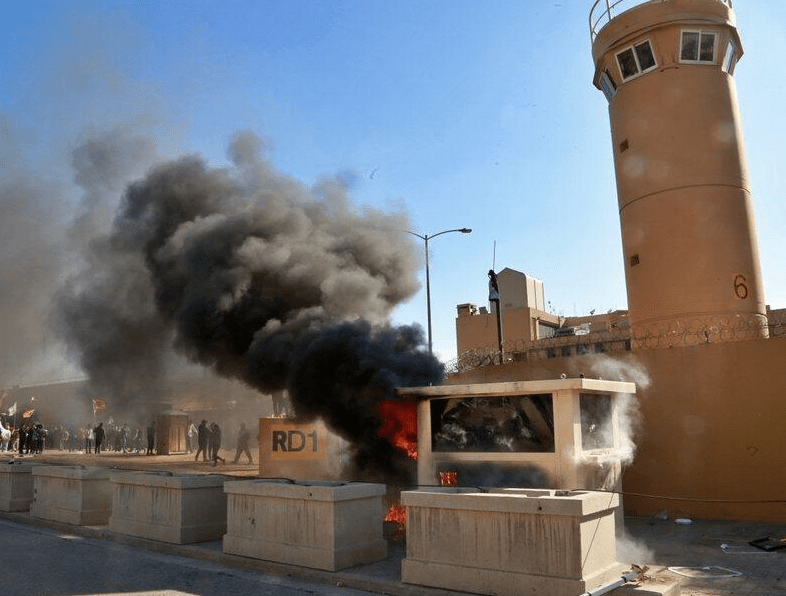 Baghdad's US Embassy was once again targeted and hit by a rocket Sunday evening. 
Was It Militia? 
Government officials reported to Fox News that the "situation remains tense" in Baghdad due to the presence of Iranian-backed militias.  
The official confirmed that all Pentagon officials are safe, with no reports of casualties or injuries. 
"The Embassy restaurant or canteen was damaged and burned. This is a very dangerous game by #PMF uncontrolled factions to galvanize the tense situation. It must stop," Former Deputy Prime Minister Hoshyar Zebari tweeted, blaming the attacks on "unruly militia," and accusing the Popular Mobilization Forces, an Iran-backed group. 
Adel Abdul-Mahdi, prime minister of Iraq, condemned the attack on the embassy, and reaffirmed Baghdad's commitment to "protecting all diplomatic missions." Protests on Sunday took the capital by storm as an influential religious leader withdrew his support from the anti-government movement, causing thousands to flood the streets. As a result, the police took action by firing tear gas and live rounds to demotivate and disperse the protesters, with the results being at least 28 wounded and one dead.