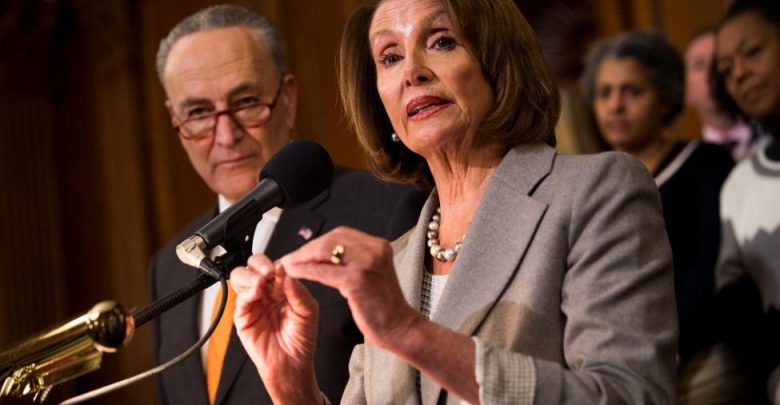 Economy
Irresponsible, Power Hungry Dems Affecting Stock Market With Impeachment Talk
Stocks drop Tuesday over impeachment inquiry by Nancy Pelosi, with some seeing their biggest one-day drop since Aug 23.
S&P 500 down 0.8% to 2,966.60, the biggest hit it's taken since Aug 23, Nasdaq Composite also received it's worst day in about a month – dropping 1.5% to 7,993.63. Dow Jones closed at 26,807.77, roughly 142.22 points lower, although at one point it fell more than 200 points.
"The future of our democracy is at stake," Rep. John Lewis wrote regarding Trump's impeachment, with many other Democrats supporting impeachment and announcing probes before Pelosi's official inquiry Tuesday. A spokesman for Biden, the former vice president who Trump supposedly asked Ukrainian President Volodymyr Zelensky to investigate, has said that Biden believes that the Congress has no choice but to impeach President Trump if he doesn't comply with requests for information.
Potential further stock losses were saved with several tweets by Trump, stating that he has "authorized the release tomorrow of the complete, fully declassified and unredacted transcript of my phone conversation" with Ukrainian leader Zelensky.
"In any news-driven market, that could have contributed to selling here, and then Biden came out and said 'I support impeachment'. Up until this point, I thought the political stuff didn't mean anything. Now that it becomes real, I can't discount it," chief investment officer at Bleakley Advisory Group, Peter Boockvar commented.
Since Trump's election, stocks have surged with Dow Jones more than 46% up, thanks to business friendly policies like decreased regulation and tax cuts, both beneficial to Wall Street.
"While the market remains in an uptrend, we are seeing some evidence from our technical indicators that the S&P 500 may need further time to consolidate before attempting to make a new all-time high," MKM Partners' chief market technician J.C. O'Hara said. "Overall, we are still constructive on the market but believe the call is to look at individual stocks for alpha generation, rather than a broad-based market call," he elaborated.