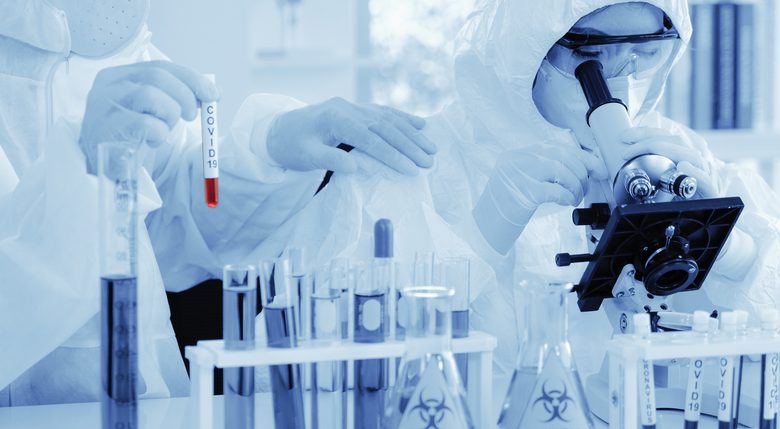 Johnson & Johnson announced it is preparing to begin human trials of its COVID-19 vaccine, Ad26.COV2-S. So far, Ad26.COV2-S trials have proved effective in preventing primates from contracting the novel coronavirus. Based on these positive results, the multinational corporation plans to begin human trials with Phase 1/2a set to start in the US and Belgium, with hopes of expanding the tests to the Netherlands, Spain, Germany, and Japan. 
Single Dose Effectiveness?
For the studies in question, Ad26.COV2-S will be administered in both single and double-dose regimens, with the focus being on safety and immunogenicity, as well as the potential for causing adverse reactions. More than 1,000 healthy adults between the ages of 18 and 55, plus a cohort 65 or older, will be participating in the tests. 
Johnson & Johnson's Chief Scientific Officer Paul Stoffels stated the company plans to increase the manufacturing of the Ad26.COV2-S vaccine in tandem with its development in preparation for the clinical trials. If all goes well with the initial stages of human trials, the vaccine could advance into Phase 3 as early as September.  
While many major companies around the world are racing to develop a vaccine against the COVID-19 virus, none have yet shown effectiveness in a phase 3 trial – the most crucial step for winning regulatory approval and being brought to the masses.