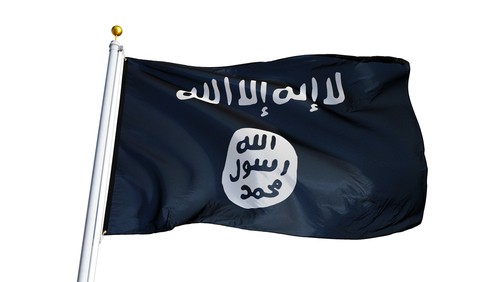 Hoda Muthana request to return to the US has been rejected, with top officials saying she won't be let back into the country, and a federal judge also ruling her citizenship out.
ISIS Bride Says She'll Have 'No Problem' Returning to US

ISIS bride Hoda Muthana tells NBC News' Richard Engel she'll have "no problem" returning to the U.S. http://4.nbcla.com/q3S3RnP Muthana left the United States to join the Islamic State in Syria in 2014.Tune in to NBC Nightly News with Lester Holt tonight for more of the interview.

Posted by NBC LA on Friday, February 22, 2019
Supporting Terrorism? No Obligation to Let Muthana Back In
Judge Reggie Walton found out that there is enough proof that Muthana was born in the U.S. while her father, Ahmed Ali Muthana, was a Yemeni diplomat, meaning that under the Immigration and Nationality Act, those born under foreign diplomats are exceptions to the general practice. That practice states that babies born on U.S. territory are granted citizenship. Walton added that it's also impossible for her father to provide financial support without facing changes of supporting terrorism.
"While we are disappointed with and disagree with the Court's ruling today, this is not the end of our client's legal options. We will wait to read the Court's written opinion, and will evaluate our available options at that time," one of the lawyers representing the Muthanas, Christina Jump, said.
The young woman left the U.S. to join ISIS at the age of 19, went on to marry at least two ISIS fighters, and has even had some quite shocking tweets, calling for Americans to attack their own.
Despite all of this, Hoda, now 25, claims she's "changed" and no longer wants to stay there, practically begging America to take her back, saying she had been "brainwashed" by the terrorist organization.
"I hope America doesn't think I'm a threat to them and I hope they can accept," she said in an interview in February from a camp in northern Syria.
The case had been brought to the attention of Secretary of State Mike Pompeo and President Trump, who said she would not be allowed back in the country in February:
"Ms. Hoda Muthana is not a U.S. citizen and will not be admitted into the United States. She does not have any legal basis, no valid U.S. passport, no right to a passport, nor any visa to travel to the United States. We continue to strongly advise all U.S. citizens not to travel to Syria," - Secretary of State Mike Pompeo

"I have instructed Secretary of State Mike Pompeo, and he fully agrees, not to allow Hoda Muthana back into the Country!" - President Trump