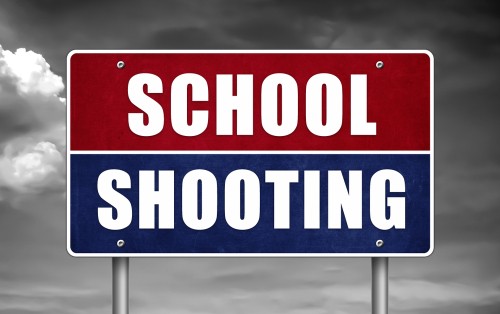 A school north of Los Angeles, CA, went into a panic as a 16-year-old student pulled a gun out of his backpack and shot five of his classmates, leaving the final bullet for himself.
Who is the Shooter and Why Did He Do It?
A self-inflicted wound to the head saw the suspect struggling in a hospital, however, he was not the only one, as neighbors and classmates both have no idea how to react to the whole situation and events that transpired.
The student, who was identified as Nathaniel Berhow by CNN sources, was as described by many, a good student, an athlete, a Boy Scout – in other words, a perfectly normal teenager at the Santa Clarita school.
"I literally thought he was a normal kid. We would run together sometimes. The last time I saw him was at a race about 2 weeks ago, he was totally normal. I started next to him and he wished me luck," a fellow athlete, who ran with the suspect on the Cross Country team said.
Another teammate, who ran track with Nathaniel, or Nathan, as his friends call him, said he is "the sweetest kid you'll ever meet," further adding that he saw him just yesterday and there was nothing strange or out of the ordinary.
"During class we could see kids running and dropping their backpacks. At first I thought they were running because they were late for second period but then I realized we were still in the middle of first period. Someone came in and was clearly distressed and said there was a shooter," the friend described, adding that he never thought Nathan could do something like this, even though he knew that he had access to guns, but was responsible enough, as they had previously been to a shooting range before.
The motive is still unclear, but a potential factor might have been the student's struggles and emotional stress after the death of his father in 2017, but despite that, friends of the family said there were no warning signs for what happened.