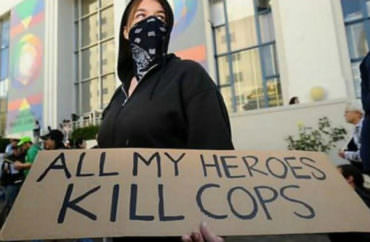 Corey Booker is an embarrassment to American politics. I have been keeping a close eye on him since he was the failed Mayor of Newark, NJ. In the 2013 special election to replace deceased Senator Frank Lautenberg, I had the opportunity to learn just how horrible a job Booker did in the "Brick City" as an operative for Steve Lonegan's Republican Campaign.
Steve brilliantly laid out the case against Booker as a shameless, self-promoting opportunist. Booker, of course had a severance agreement with the law firm he helped create, which had received work contracts from Newark while he was mayor. Booker never truly clarified this issue to the satisfaction of the Lonegan campaign, but in "Blue Jersey," Booker's name recognition and wild popularity carried him to ultimate victory. This was despite the fact that he had a poorer record on Unemployment and High School graduation rates then one of his predecessors, the disgraced felon and former Newark Mayor, Sharpe James.
Booker's Presidential campaign has recently targeted President Trump's First Amendment right to free political speech when New Hampshire campaign manager Erin Turmelle said President Trump's rallies "serve as a breeding ground for racism and bigotry that inspire attacks like the one in El Paso."
I have watched the majority of Trump's rallies and can say that the promotion of "White Supremacy" has never been a theme of any of the speeches I've witnessed. The over utilization of the racecard I feel will actually do more to harm the eventual winner of the 2020 Democratic Primary, as the baseless attacks only continue to grow uglier and increasingly dishonest.
Over the past few years, the Democrats have infamously employed Rahm Emanuel's strategy that they should, "Never Let a Good Crisis go to Waste" every time there has been a Mass Shooting, regardless of the circumstances. They have failed to lead by example in promoting peace. In fact, the left has called for and executed violence against conservatives for the mere offense of failing to buy into their ideology on several occasions.
This is a list I obtained from social media (Facebook), Author unknown:
1. Cory Booker says he wants to punch the president.
2. Joe Biden says he wants to beat up the president.
3. Maxine Waters says to get in Republicans' faces out in public.
4. Jimmy Kimmel and other late night hosts joke about harming the president.
5. Snoop Dogg makes a video of a fake assassination of the president.
6. Kathy Griffin poses with a severed bloody head of the president.
7. Johnny Depp jokes about assassinating the President.
8. Madonna says she wants to blow up the White House.
9. Black Lives Matter chants they want dead cops and fry 'em like bacon.
10. Antifa routinely assaults conservatives.
11. AOC calls our border agents Nazis and refuses to condemn violence against them.
12. Congress refuses to call out Ilhan Omar for making anti Semitic remarks.
13. Mainstream media are spewing lies about Trump saying things that he never said. Or it's taken out of context...
14. All that comes out of Democrats' mouth's is that Trump is a racist, Fascist or xenophobe.

Yet TRUMP is the ONE inciting hatred and violence???
The detachment from reality on the left has reached a fever pitch. Guns have never been the problem. Trump has never been the problem. It literally sickens me to see the majority of the media let Booker's campaign get away with false claims regarding Trump rallies. Trump rallies promote nothing other than American pride and unity between Americans of all races. Bette Midler, who should be ashamed of her "Blackground" comments regarding attendees at a recent Trump rally, Corey Booker and the rest of the left have decided to sacrifice honesty and integrity in the name of a very dangerous scorched earth political strategy the likes of which have never been seen in the history of America.
Democrats should be ashamed.