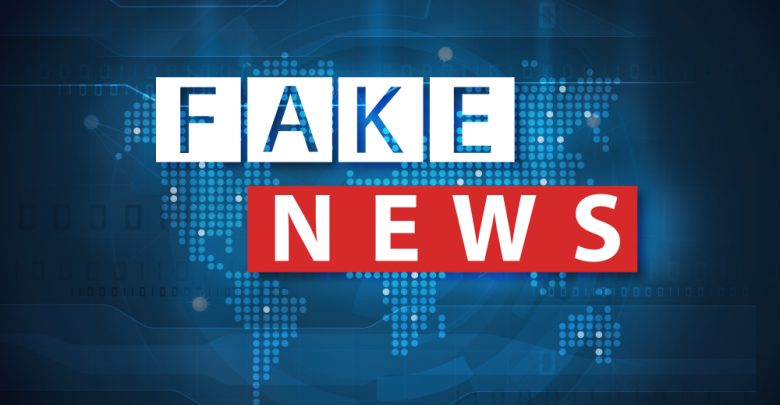 By Julio Rivera:
Fake News. We hear the phrase all the time from President Trump, his supporters and seemingly every news and political junkie with a social media account, but WHAT REALLY IS #FAKENEWS.
Wikipedia defines fake news as "a form of news consisting of deliberate disinformation or hoaxes spread via traditional news media or online social media.
Years ago, this type of reporting was commonly known as yellow journalism which referred to reporting by newspapers that presented little to no legitimate or factually accurate news while employing the use of eye-catching headlines for increased sales. These early examples of tabloid publications relied heavily on Techniques including exaggerations of news events, scandal-mongering, or good old fashioned sensationalism to get readers buzzing.
In the modern era, particularly recent history, including the Trump presidency, fake news has taken an increasingly insidious form as tactics including suppression, misdirection and outright dishonestly have increased in frequency.
Some Examples of this you might have forgotten are:
1. The time when Zeke Miller, an American journalist who is a White House reporter for the Associated Press reported that a bust of Martin Luther King Jr. had been removed from Trump's Oval Office. The insinuation here was that President Trump, who has repeatedly been falsely accused of being a racist, would order that the bust of Dr. King, a black civil rights leader, be removed from the Whitehouse.
This is an example of OUTRIGHT DISHONESTY. Miller was employed by Time magazine at the time and a correction had to be issued by Miller, in addition to an apology from Time Magazine.
2. Dave Weigel, a reporter with the Washington Post tweets a misleading photo suggesting that a rally for Trump in Pensacola, FL was not as Donald Trump had characterized, 'packed to the rafters.' We would find out later that the Photo was taken while the audience was still entering the arena, and that Trump would eventually give his speech that night in front of a packed house.
Weigel was attempting to misrepresent the enthusiasm of the Trump base in a blatant example of SUPPRESSION. The tweet would be deleted after 20 minutes and Weigel wound up issuing an apology.
3. The biggest story in America today is the ongoing impeachment inquiry being conducted by the Democrat controlled House of Representatives. The basis of the inquiry are the impressions of the nature of a phone call between President Trump and Ukrainian President Volodymyr Zelensky, from people claiming to have witnessed the exchange between world leaders. During the Phone call President Trump expressed concern regarding "recordings" of former Vice President Joe Biden bragging about stopping the prosecution of Burisma Holdings, the energy company whose board employed Biden's son, Hunter.
While the focus of the American people should have gone towards a desire to learn more about potential abuse of power by the former vice president, the outwardly anti-Trump mainstream media and Congressional representatives like Adam Schiff and Nancy Pelosi took this phone call as an opportunity to falsely accuse the president of committing an Impeachable offense, namely attempting to enlist the aid of a foreign government to interfere in an American election.
So far, the facts have mostly played in the favor of the Trump administration, with no clear path to a legitimate impeachable offense being evident. This is an example of MISDIRECTION.
There are many more examples of Fake news that have been perpetrated against leaders on both sides of the political spectrum. It's unfortunate, it's divisive, and it's a disservice to American voters who deserve transparency and integrity from the news sources they rely on.