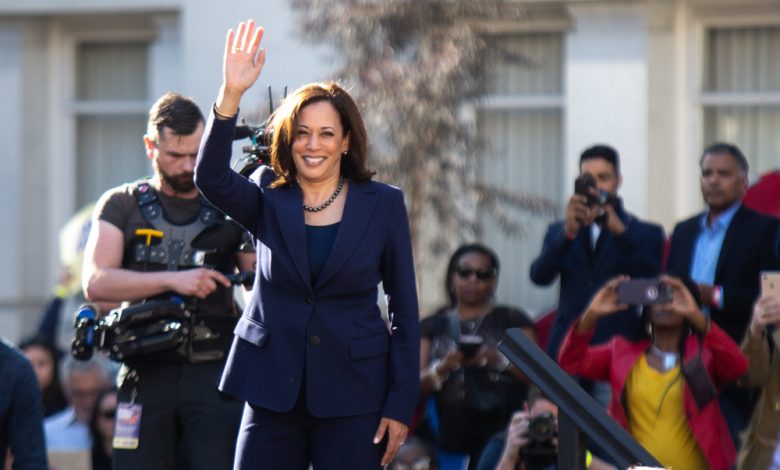 The long awaited announcement finally came today. Joe Biden has chosen Senator Kamala Harris of California as his running mate in the 2020 Presidential Election.
History Made as First Woman of Color Chosen as Running Mate
Before this election season, in the history of American presidential politics, women have appeared on the ballot for the nations highest office twice. In 1984, NY Congresswoman Geraldine Ferraro was the running mate for former VP Walter Mondale when he was beaten by President Ronald Reagan and in 2008, Alaska Governor Sarah Palin ran on the GOP ticket alongside Arizona Senator John McCain in a losing effort.
The Announcement immediately set Twitter on fire with responses from prominent political figures. Some of the wide-ranging opinions included:
Does Kamala Harris still think Joe Biden is a racist, segregationist?

🤔

— Charlie Kirk (@charliekirk11) August 11, 2020
YIKES!!!

Harris: 'I believe' Biden accusershttps://t.co/oBUzqh2b9Z

— Donald Trump Jr. (@DonaldJTrumpJr) August 11, 2020
I've known Senator @KamalaHarris for a long time. She is more than prepared for the job. She's spent her career defending our Constitution and fighting for folks who need a fair shake. This is a good day for our country. Now let's go win this thing. pic.twitter.com/duJhFhWp6g

— Barack Obama (@BarackObama) August 11, 2020
Kamala is a good friend and incredibly strong public servant. Sometimes campaigns can tear friendships apart but we grew closer — and I know she has what it takes to lead side-by-side with @JoeBiden.

— Amy Klobuchar (@amyklobuchar) August 11, 2020
The Presidential Election is scheduled for Tuesday, November 3rd, 2020.