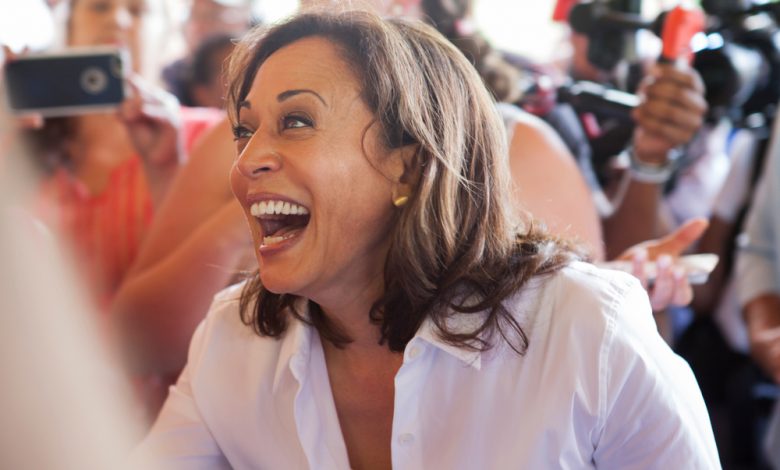 Controversy surrounded Kamala Harris's Vogue debut on its February cover. After announcing the news on Sunday, the US magazine posted the Vice President-elect photo on Instagram, which some media critics called "a washed-out mess of a cover."
The photo showed Mrs. Harris in full length, standing in front of a pink satin drape hanging on a green wall, wearing a casual brown Donald Deal suit and Converse trainers.
By calling the image "a washed-out mess of a cover," some social media critics expressed their feeling that Vogue had edited the photo to whiten Harris' skin, however, the magazine denied the accusations. 
At the same time, other critics described Harris's photo as "amateurish," "disrespectful" and "anti-black," questioning Vogue's decision to feature the first female vice president wearing Converse, despite her sneaker love showed on the campaign trail. 
According to another Twitter user, people who "don't get why the Vogue cover of VP-elect Kamala Harris is bad are missing the point," as her photo is "far below the standards of Vogue," which is "Disrespectful."  
Reportedly, Vogue and Harris' team had worked together on the image and the magazine released an article to explain that Harris's sorority colors were a choice of "her own."
Later on, Vogue published an additional photo of Kamala Harris wearing a Michael Kors powder blue suit in front of a table with a gold table cloth and golden curtain, which the critics agreed was glossier and powerful. Nonetheless, the Vice President's team signed it off like the one to be used. 
A Vogue spokeswoman told WWD that their team "loved the images Tyler Mitchell shot and felt the more informal image captured Vice President-elect Harris' authentic, approachable nature, which we feel is one of the Biden/Harris administration."