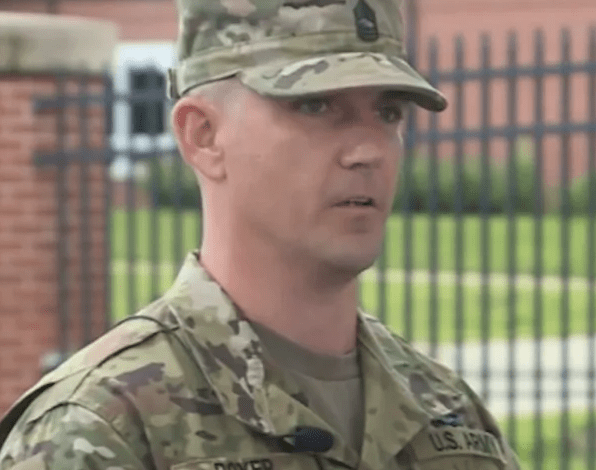 Leavenworth police received a report of shots fired on the Centennial Bridge at around 11 a.m., right around the time Master Sergeant David Royer was stuck in traffic while on the way back home. 
A Soldier's Split-Second Decision
Royer saw a man get out of their car and pull out a rifle, aiming across the river and "shooting off some rounds." The soldier, having previously gone through active shooter training, took little time to assess the situation and do what he believes anyone else would. 
"Immediately told my fiance to call 911, that there was an active shooter on the bridge, and I told her I had to go," he said. 
Royer quickly assessed the situation and accelerated his truck to pin the active shooter under it, making sure that the gun was away from him and the threat was neutralized. Royer kept the man trapped until officers arrived. 
Despite much praise and many thanks, Royer said he doesn't feel like a hero, because he believes most people would've done the same in this situation, saying he's trained to put himself in harm's way if needed. The soldier added that making it back home at the end of the day was enough to make him happy.