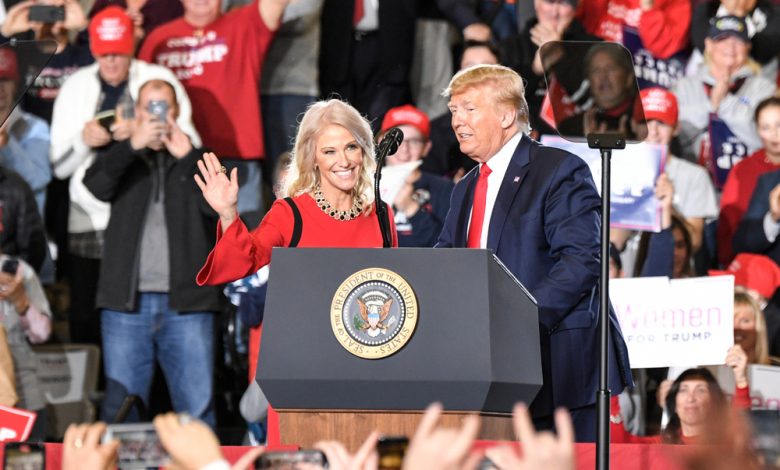 Late Sunday saw Conway tweet about her departure from the White House to focus more on her family. She further added that her husband George Conway, a huge critic of President Trump, will also be making changes, although details or specifics were not given. 
I'm Leaving the White House. Gratefully & Humbly.

Here is my statement:https://t.co/MpYxVfrY2N

God Bless You All.

— Kellyanne Conway (@KellyannePolls) August 24, 2020
Conway Leaves For Family 
Conway stated that her decision to leave the White House just a few months before the November elections was "completely" her own choice, saying that there will be less "drama, more mama" as her teenage children prepare to start a new academic year. 
Conway has been one of the longest fixtures in the Trump Administration and has been a very effective envoy for the president. She also previously aided Trump in winning the 2016 elections as his campaign manager. 
George Conway, however, is not on good terms with the president, describing his presidency as "maddening to watch," adding that he also resorts to constant tweeting to not "end up screaming" at his wife. George Conway and President Trump have exchanged some jabs before, with Trump once calling him a "stone-cold LOSER and a husband from hell." 
Kellyanne's statement, however, was not focused on politics at all, aiming to put aside the differences and optimistically talk about the country's future. 
"For all of its political differences and cultural cleavages, this is a beautiful country filled with amazing people. The promise of America belongs to us all," she said.