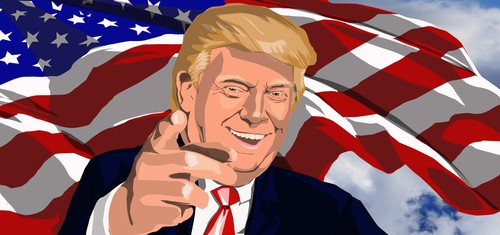 Headline
Key Battleground State Support for Impeachment Decreasing
Wisconsin May Play Major Role in Deciding 2020 Election.
New poll by the Marquette University Law School sees a shift in public sentiment regarding impeachment in Wisconsin, one of four states that could change everything in the 2020 elections.
Support for Impeachment Drops
Mostly divided by party identification, the poll saw 40% of respondents supporting impeachment, 4% down from last month's survey, as well as a 2% increase to 53% of respondents saying they do not support Trump's removal from office.
Among these, only 4% of Republicans, who were surveyed, and 7% who "lean Republican" support the impeachment, while on the Democrat side, 81% support impeachment, with 73% who "lean Democrat" being of the same opinion.
Both saw a decrease in support for impeachment, however, the one group who saw a slight increase, were independents, who went to 36% from 33%.
Another question on the survey was whether or not people believe Trump improperly withheld aid to pressure Ukraine into investigating political opponent Joe Biden and his son Hunter. The results were also pretty divided, as 41% said they believe Trump did in fact do so, while 38% are of the opposite opinion.
All in all, numbers are looking better and better for President Trump, as the elections come closer every day, additionally, he still leads the 2020 hopefuls in Wisconsin match-ups.
The poll was conducted between Nov 13. - Nov 17, with 801 registered voters being interviewed.