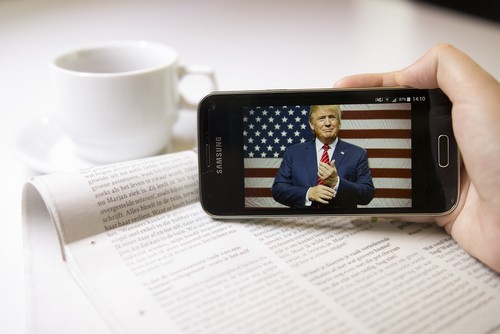 Headline
Zuckerberg and Trump Have "Secret" Dinner
President Trump and Facebook CEO Mark Zuckerberg had an undisclosed dinner last month, which was first discovered by NBC News on Wednesday, and in addition to the two, another prominent figure was present in the form of Facebook board member and chairman of Palantir, Peter Thiel.
What Was Talked About?
"As is normal for a CEO of a major U.S. company, Mark accepted an invitation to have dinner with the President and First Lady at the White House," a spokesperson from Facebook wrote in a statement.
It's unclear what the topics for discussion were, with Thiel present, a major donor to Trump's campaign, and outspoken conservative, but perhaps something big is in the works between Trump, Zuckerberg and Thiel that the public is not yet aware of.
The meeting was held during Zuckerberg's most recent visit to the capital, where he gave a speech at Georgetown University and testified before Congress regarding Libra, a new cryptocurrency by Facebook.
The October meeting was most probably a follow-up to a previous meeting between Trump and Zuckerberg on September 19, which a spokesperson described as maekza "good, constructive meeting."