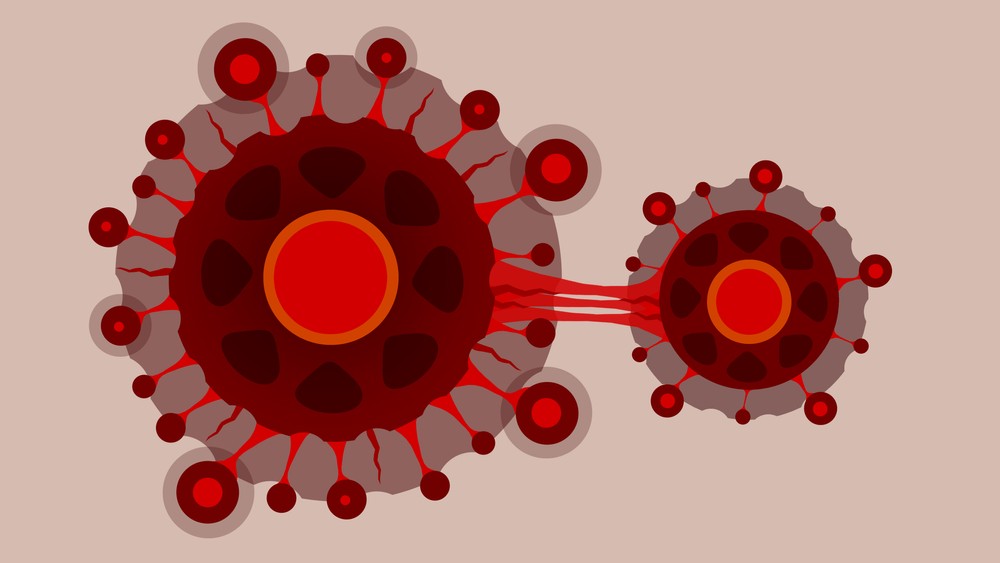 By Kyle Ramos:
What many people are seeing in most news outlets is that the number of new "confirmed" COVID-19 cases is increasing, not decreasing. Many of those reports are attributing this, or at least insinuating, that is it being caused by the loosening of restrictions and the "re-opening" of the economy. But, is that what's really going on?
The number of "confirmed" cases, according to the CDC, is increasing. I use quotations around confirmed because most people would assume when the number is increasing that means the number of people who have tested positive for actively having the Virus is increasing. What the CDC considers a confirmed case includes an active case, a probable case. There is some concern about the definition of probable cases because it is very convoluted.
The probable cases are counted if you have one or more of a multitude of symptoms and among other criteria are a "Member of a risk cohort as defined by public health authorities during an outbreak." Considering the "risk cohort" includes, anyone over 65 years of age and those with underlying health conditions, that means anyone in the risk cohort with a cough can be considered a probable case therefore added to the tally of confirmed cases. Another symptom is "fatigue", if someone in the rush cohort dies and complains of being "fatigued" they can be counted as a COVID death. As pointed out by Elon Musk on Joe Rogan's "the Joe Rogan Experience" podcast, how is it possible to be dying and not be fatigued outside of a sudden traumatic incident? Someone who has had a positive antibody test result is also considered a probable case which is someone who presumably had the virus but it no longer active in them.
There needs to be a clear distinction in new active cases where patients are infected with live virus and inactive cases where patients were infected but are no longer infected. Furthermore there needs to be a distinction in cases where testing has occurred with a positive result returned and cases that are deemed probable with no tests conducted. This is critical in any analysis because it gives a better picture of the actual current spread. It also allows for a more precise measurement of positive cases without assumptions being made.
The probable diagnoses made without any testing are being incentivized by the federal government subsidizing hospitals for each positive COVID-19 patient. This is nothing new but should be cause for concern in relation to the accuracy of the data.
The relatively new addition to the problem is the use of antibody tests that is also adding to the number of confirmed cases. The CDC is adding positive antibody cases to the total number of confirmed cases. This increase is being presented in a misleading way by many in the media who are not distinguishing between active and inactive cases. Although it does, most likely, mean those subjects who have tested positive for COVID-19 antibodies have had the virus, it also means they recovered with little to no symptoms prior to the testing. There is no real way to determine when they had the live virus which would give a better idea of the overall trajectory of the virus.
We are also seeing an increased testing capacity. The more people who are tested the more cases that will be found, obviously. This goes for both active cases with live virus and inactive cases where antibodies are found.
The increased number of confirmed cases in this context is good. The increased testing for active cases allows health professionals to be more liberal with giving tests to detect the virus sooner and therefore treat patients sooner. The detection of inactive cases is also good for two reasons. First it identifies who has antibodies and are, at the very least, less likely to contract the virus in the immediate future, thus less likely to spread it further. This means it is reasonably safe for those individuals to return to a normal life with less fear of getting sick themselves or infecting others. Secondarily, it will drive down the death rate by increasing the number of infected in relation to the number of individuals who have succumb to the virus.
I'm not sure how identifying people who are, again at the very least, less likely to be susceptible to contracting the virus and shedding light of the fact the virus is less deadly than initially suspected is a bad thing. If anything it will allow scientists to get better data to model for the future projections. It will also allow experts to evaluate he idea of "herd immunity" via natural inoculation and if it is obtainable. If herd immunity through natural inoculation is safely achievable and we can return to normally functioning society prior to mass vaccination being feasible, that would be nice to know.
I'm not sure what motivates some news outlets to publish this type of misleading analysis of the facts, but this is why many Americans call them fake news.
Kyle Ramos is the Host of the Slightly Sophisticated Podcast which features "Real Discussions about Real Issues."