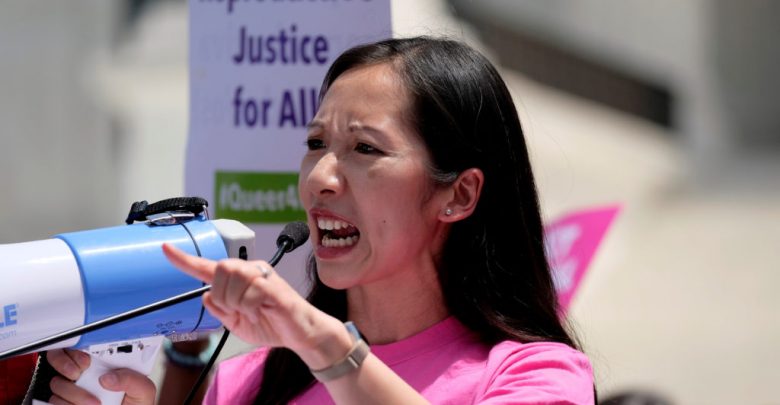 Former head of Planned Parenthood Dr. Leana Wen did not make her exit from the largest abortion provider in the nation quiet.
A letter to the organization's board of directors was leaked by the New York Times, in which Wen accuses the group of trying to "buy her silence" and attempting to force her into signing a confidentiality agreement by holding her severance packages hostage.
"No amount of money can ever buy my integrity and my commitment to the patients I serve," Dr. Wen wrote.
The board had fired her in July over sharp disagreements about what was described as her flawed and abrasive management style. Her beliefs that de-emphasizing "abortion care is the best way to protect it." "However, there is a vocal minority who prefer a stridently political, abortion-first philosophy,", which includes board members and national staff, as written in her letter.
"I have no desire to file claims against Planned Parenthood for defamation, retaliation, or discrimination," Dr. Wen wrote, although that does not dismiss the possibility of legal action being taken.
This wouldn't be the first lawsuit Planned Parenthood gets involved in. In recent weeks, Mayra Rodriguez was awarded the sum of $3 million and a wrongful termination after 17 years of work and the position of director of three clinics.
She was called a "disgruntled employee" by Planned Parenthood – something most former employees wouldn't deny – long hours, unsupportive supervisors, lack of family leave policies and doing work that's morally questionable would upset most workers.
Trying to skirt the law and getting caught is nothing new in Planned Parenthood's book. Defrauding taxpayers in the Medicaid system and overbilling the government have landed the group fines for millions of dollars.
The nonprofit doesn't have a reputation for being clean or safe either – in Delaware in 2013, a nurse went public as a witness to many health code violations such as failing to sterilize equipment, untrained staff, and "meat-market style, assembly-line abortions."
Another Planned Parenthood abortion clinic – the last in Missouri, has been the focus of media attention recently with similar concerns – saving money by injecting more than one patient with single-dose meds, failing to sterilize equipment and using expired medications, to name a few.