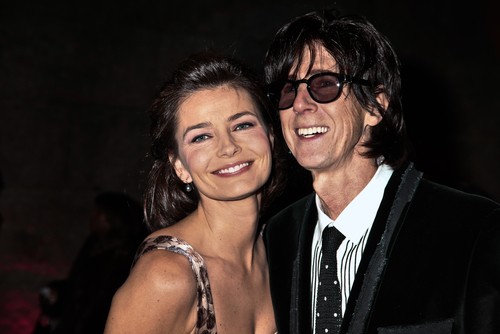 Police reports Ric Ocasek, musician and lead singer for rock band The Cars, was found dead at a residence on East 19th Street, Manhattan after response to an emergency call made around 4 p.m., New York Police Department said.
Ocasek was best known as the lead singer, rhythm guitarist and songwriter for band The Cars. In 2018, he was inducted into the Rock and Roll Hall of Fame alongside other fellow artists Bon Jovi, Dire Straits, Nina Simone and The Moody Blues.
Most of his hit songs were recorded from 1978 to 1988 with his band. He also developed his skills and produced for many bands like Bad Brains, Weezer and Guided by Voices.
He has had several solo albums, his first one being "Fireball Zone" in 1990 and his last being "Nexterday" in 2005, though his solo works didn't enjoy as big of a success as his time with The Cars' did.
Many musicians and celebrities including Slash, Bryan Adams, Billy Idol and Weezer, posted tributes on social media as a final goodbye to a fellow artist.