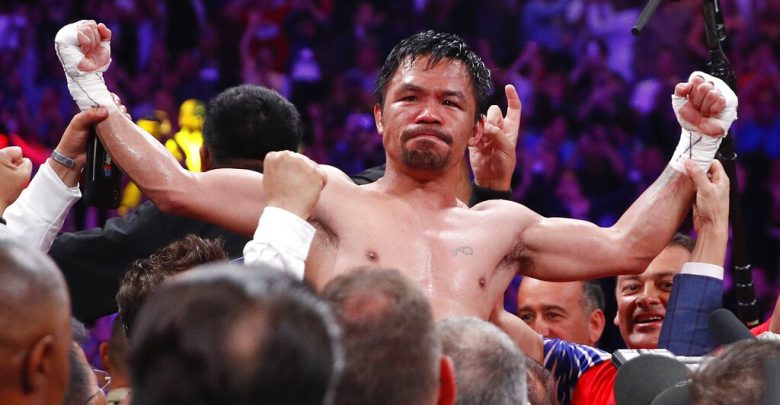 The fight between Manny Pacquiao and Keith Thurman from Saturday night went the distance and ended in a split-decision victory for 40-year old Pacquaio, who became the oldest welterweight champion in the history of boxing.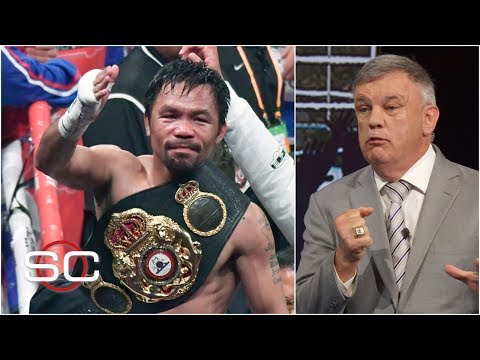 The highlight of the fight may have come from the very first round. Both men rushed the center of the ring hoping to land an early knockout blow, and Pacquaio got the biggest shot in. With a left-hand shot to Thurman's body and right hook to his chin, Thurman was knocked straight down to the ground. He made it back to his feet of course, but the crowd were already on their feet.
This hard knockdown set the pace for much of the early bout. Pacquaio was in control of so much of the fight he taunted Thurman at the end of the second round. It was the first time Pacquaio had returned the taunting that Thurman had been doing in the lead up to the bout.
Manny didn't dominate the entire 12 rounds though. Thurman came back into things in the middle rounds. It was up to Pacquaio to show just how much he had left in him to absorb the blows from the champ between the fifth and tenth rounds. There were a couple of times it even looked like Pacquaio might have bitten off more than he could chew by challenging a man ten years his junior.
Pacquiao was able to absorb the punishment though and come back in the later rounds with a few more highlights. Partway through the 11th round he landed a strong body shot on Thurman that had the champ wincing as he paced the ring.
This shot though, much like every other shot in the bout, wasn't enough to secure a knockdown or knockout. So the decision was left to the judges. Two judges scored the fight 115-112 for Pacquaio, with Glenn Feldman scoring it 114-113 to Thurman. Regardless of what you might think about those scores – and the mental gymnastics required to score the fight for Thurman – Pacquaio was declared the winner and new WBA Welterweight Champion; ending a six-year reign and becoming the first man in boxing to win a championship in eight divisions.
For all of his bravado before the fight, Thurman was definitely humbled by Pacquaio in the ring. He gave an interview in which he made it clear he understood why he lost. "I knew it was close," Thurman said. "He had momentum because he got the knockdown in Round 1. I wish I had a little bit more output to go toe to toe. My conditioning, my output was just behind Manny Pacquaio's tonight. Tonight was a blessing and a lesson," said the former champ.