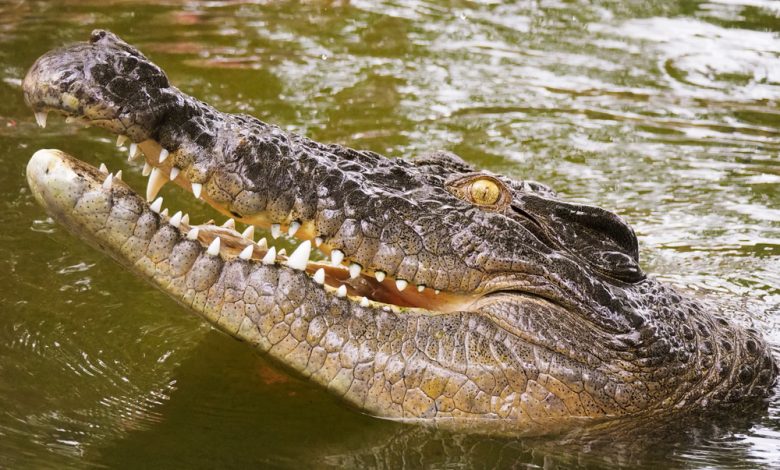 A huge saltwater crocodile has been captured at a popular tourist spot in Northern Australia. The enormous reptile measures 14.4 feet and an estimated weight of 771 pounds. 
Largest Crocodile Caught Since 2018
According to a spokesperson at the Northern Territory Department of Tourism, Sport, and Culture, this is the largest crocodile caught in the area in years. The reptile has been taken to a crocodile farm and will possibly be used for breeding. A larger saltwater crocodile measuring 15.4 feet (4.7 meters) was captured in the Katherine River in July 2018.
These are the largest crocodile species in the world. Adult reptiles can reach up to 23 feet (7.0 m) and weigh over 2,200 pounds. Typically, this type of crocodile lives in brackish waters near the coast, such as in mangrove swamps, river estuaries, and lagoons.
According to the state government, saltwater crocodiles living in the wild in the Northern Territory are estimated at 100,000 and are protected under national laws. However, problem reptiles will be found and removed by wildlife rangers.