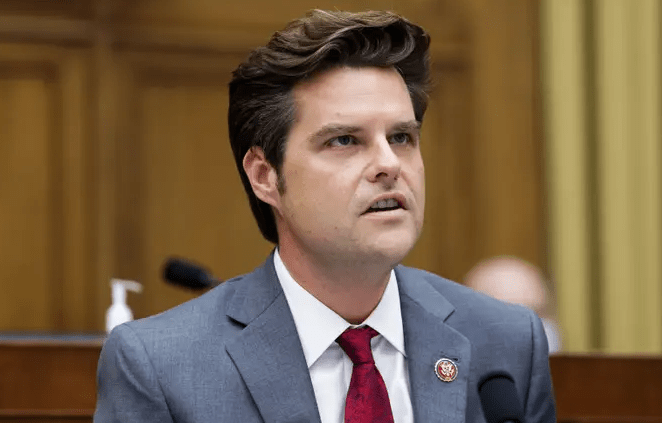 Rep. Matt Gaetz (R-Fla.), who is accused of having sex with an underage girl, has been implicated in a confession letter written by his ally Joel Greenberg that states that both of them in had sex with a 17-year old girl.
Drafts and text messages were obtained by The Daily Beast that also involved long-time Donald Trump associate Roger Stone. Greenberg and Stone discussed Greenberg paying Stone $250,000 if the latter could manage to obtain a pardon for Greenberg, possibly, for the alleged crime in the confession letter.
According to the letter, "On more than one occasion, this individual was involved in sexual activities with several of the other girls, the congressman from Florida's 1st Congressional District and myself,"
"From time to time, gas money or gifts, rent or partial tuition payments were made to several of these girls, including the individual who was not yet 18. I did see the acts occur firsthand and Venmo transactions, Cash App or other payments were made to these girls on behalf of the Congressman."
The purported letter also claims that Greenberg and Gaetz believed that the girl was 19 years old at the time, but Greenberg would soon learn that she was, in fact, 17. He claims to have informed Gaetz, and they supposedly cut off contact until she became 18.
There is undoubtedly more to come in this developing story.