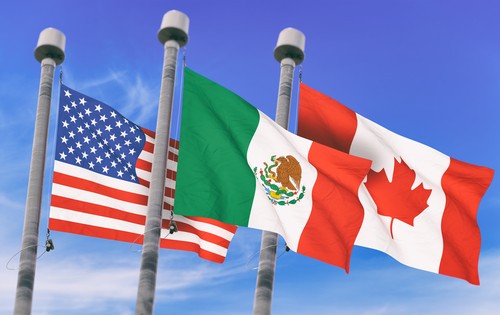 On Sunday, Mexico's President, Andrés Manuel López Obrador (67), announced he has tested positive for Coronavirus.
In his Twitter account, the Mexican president wrote that his symptoms "are mild" but he is under medical treatment.
Mexico's director of epidemiology José Luis Alomía Zegarra stated that López Obrador had a "light" case of COVID-19 and was "isolating at home."
Mexican president added that during his recovery, his daily press conferences will be held by Interior Secretary Olga Sánchez Cordero.
López Obrador has been strongly criticized for handling the pandemic in Mexico and despite the virus severity, he has rarely worn a mask keeping up a busy travel schedule.
Pointing out the negative effect on people's living standards, the Mexican president refused to lock down the economy, disregarding the grim statistics that involve 150,000 deaths and over 1.7 million coronavirus infections across the country.
When asked how he was protecting Mexico during the pandemic, López Obrador removed two religious amulets from his wallet and stated "Get thee behind me, Satan," reading of the amulet's inscription.
Back in November, the World Health Organization head, Tedros Adhanom Ghebreyesus. called on Mexican leaders to be serious about the pandemic and serve as examples for its residents.
At the beginning of the COVID-19 pandemic, the Mexican president was leaning into crowds and giving hugs, and when the number of infections increased, he limited the attendance at his events and maintained his social distance.
Nevertheless, on Friday, López Obrador shared a photo showing him, Foreign Minister Marcelo Ebrard, an ex-chief of staff Alfonso Romo, and a translator around a table as none of them were wearing face coverings.
Although López Obrador is 67 and has high blood pressure, the Mexican president stated he refuses to be vaccinated. Nonetheless, he will be tested for COVID-19 every week.