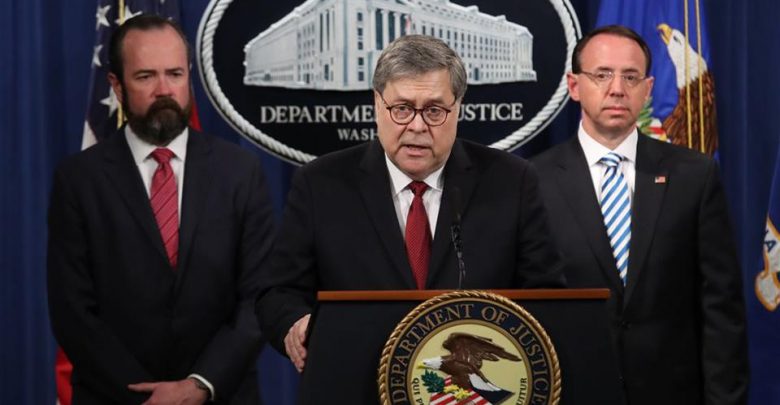 The long awaited and heavily redacted Mueller Report was released today. The report concluded that there was no collusion, but according to Mueller, did not completely exonerate President Trump.
"Oh my God. This is terrible. This is the end of my Presidency. I'm fucked,"-President Trump, according to the testimony of former Attorney General Jeff Sessions.
Robert Mueller's claims that President Donald Trump's attempts to hinder the investigation, including claims that he attempted to tamper with witnesses, were not compelling enough to charge the president with obstruction because according to Mueller there was no underlying crime and many of the attempts were carried out in plain view.
"The evidence we obtained about the President's actions and intent presents difficult issues that would need to be resolved if we were making a traditional prosecutorial judgment. At the same time, if we had confidence after a thorough investigation of the facts that the President clearly did not commit obstruction of justice, we would so state. Based on the facts and the applicable legal standards, we are unable to reach that judgement. Accordingly, while this report does not conclude that the President committed a crime, it also does not exonerate him."- Special Counsel Robert Mueller in the Mueller Report released today.
The report did mention several hacking attempts including those supposedly carried out by the noted Internet Research Agency, a Russian hacking and influence company. The report claims that these attempts first began targeting the United States in early 2014. These claims are a far cry from the generally accepted narrative among anti-Trump voices that President Trump was "installed by the Kremlin."
There are currently still 81 Trump associates that must answer subpoenas from the Democrat controlled House Judiciary Committee. We will learn in the following weeks how today's news affects those investigations.