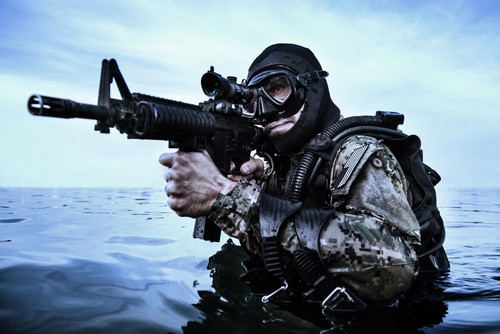 After Trump's intervention in the Eddie Gallagher case, reviews of matters involving three other SEALs have been canceled.
SEALs and former Navy Secretary Spencer
A case of battlefield misconduct came to Trump's attention, leading the president to overturn the involved SEAL's demotion after he was convicted. That action by Trump prompted acting Navy Secretary Thomas Modly to cancel reviews for three other SEAL members:
"I have determined that any failures in conduct, performance, judgment, or professionalism exhibited by these officers be addressed through other administrative measures as appropriate," Modly said.
The three SEALs are connected to the Gallagher case that Trump made a decision on, and will be keeping their Trident pins, however, former Navy Secretary Richard Spencer has his own take on these issues, and believes the president should not meddle in them:
"The president has very little understanding of what it means to be in the military, to fight ethically or to be governed by a uniform set of rules and practices. … Our system of military justice has helped build the world's most powerful navy; good leaders get promoted, bad ones get moved out, and criminals are punished," Spencer wrote in his op-ed, published Wednesday in The Washington Post.
Despite disagreements on how the Gallagher case was handled, and now those of his superiors, Modly said that the decision to cancel the reviews should not be viewed as something that diminishes SEAL ethos:
"The United States Navy, and the Naval Special Warfare Community specifically, have dangerous and important work to do. In my judgment, neither deserves the continued distraction and negative attention that recent events have evoked," Modly said in a statement.