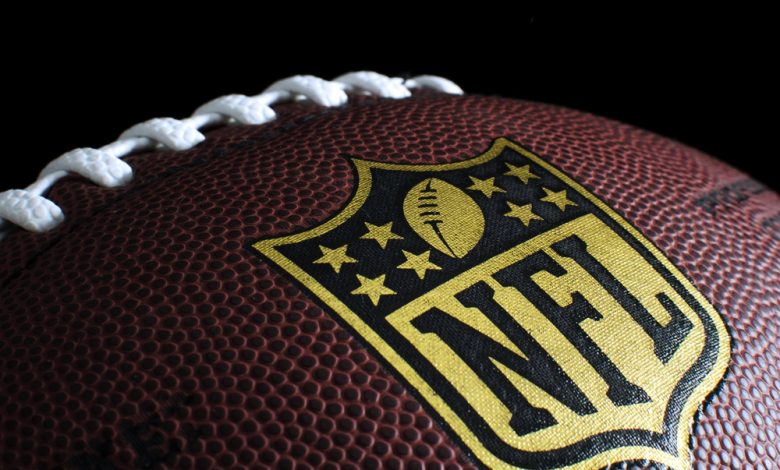 NFL players will potentially have a completely different look, as new face guards are expected to be distributed league-wide.
Anti-COVID Face Shields
Oakley's new product – the Oakley Mouth Shield – is expected to be distributed to all 32 NFL teams over the coming week for a test drive as part of new safety protocols aimed at blocking the spread of coronavirus between players and staff.
The face guard was designed in collaboration with engineers and doctors from the NFL and NFL Players Association as negotiations between the league and players on safety continue, with there currently being no mandate on wearing a face shield.
Dr. Allen Sills, the league's chief medical officer, is hoping for the product to satisfy players, as it's being improved to provide protection without "any detriment to performance." The Oakley Prizm Lens Technology is one of the features in the design, which provides enhanced color and contrast in the visors, as plastic sheets extend down and attach to the face guard, leaving small airways and openings, none of which, however, could allow the transmission of droplets.
NFLPA medical director Dr. Thom Mayer said that the new shield has already been distributed to the Los Angeles Rams and Los Angeles Chargers, as well as player representatives and equipment managers to receive feedback on issues with the new guard.
Mayer says that the largest concerns to date are visibility and breathability, adding that more and more issues are likely to arise as more players give the new helm a go. Houston Texans star defensive lineman J.J. Watt, for example, is against the face shield, and many others are joining him, sharing similar concerns to those described by Mayer.
Despite Oakley being the league's official supplier, players might end up choosing other face shield manufacturers this year, chief revenue officer and executive vice president of NFL partnership Renie Anderson said.
The NFL and NFLPA are hoping that the different safety measures will lead to a safer environment for play, as Mayer described football as the "perfect milieu" for coronavirus transmission, as it is a contact sport involving a large number of players.