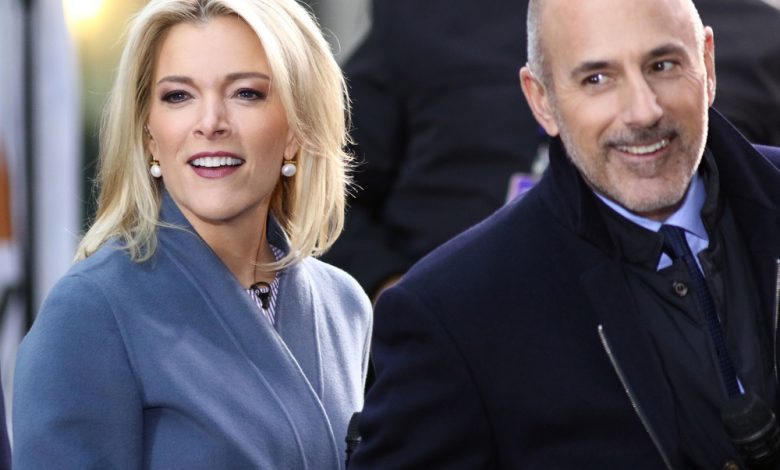 Sexual misconduct and cover-ups at NBC News under are investigation, as state officials have already interviewed potential witnesses.
Matt Lauer and "Similar Issues"
The probe into NBC began way back in 2017 – around the time that "Today" show co-host Matt Lauer was fired. The investigation is being conducted by the Civil Rights Bureau of the state Attorney General's Office, which deals with sex and gender discrimination cases.
Former NBC staffer Brooke Nevils is among the interviewed, having previously claimed that Lauer raped her in 2014. Addie Zinone was also revealed to have sat down with the investigation, with her having had an affair with Lauer in 2000, when she was a "Today" show production assistant.
Megyn Kelly was also interviewed in January, a source told The New York Post, with her sharing the same representative – employment lawyer Doug Wigdor – as former NBC News anchor Linda Vester.
"The testimony and investigation seem to be centered on harassment and retaliation for raising other issues of harassment in the workplace, for wanting to report on issues like Matt Lauer and Harvey Weinstein," the source told The Post.
The Daily Mail wrote that the probe is being handled by a group, who call themselves the "Weinstein unit" - with the name coming from journalist Ronan Farrow's claim that NBC executives slowed down his efforts to expose the Hollywood mogul's sexual misconduct allegations.
Former anchor Linda Vester was also interviewed on Jan. 7, she told The Post, in relation to allegations that network newsman Tom Brokaw tried to kiss her during the 1990s. Vester said that an interesting question that the investigation had was whether she had any information that could be traced back to Andy Lack – the NBC News chairman who unexpectedly stepped down on Monday.
Lack had previously announced Lauer's firing and denied any knowledge of alleged misconduct until Farrow's book "Catch and Kill" was released. Lack, however, also faced accusations in the book – of being "unrelenting" in his pursuit of Jane Wallace – a former anchor on CBS' "West 57th", during the late '80s.
A spokeswoman for Attorney General Letitia James refused to comment, but did not deny that the investigation existed, although a spokesman for the NBC said that the network was unaware of the investigation.