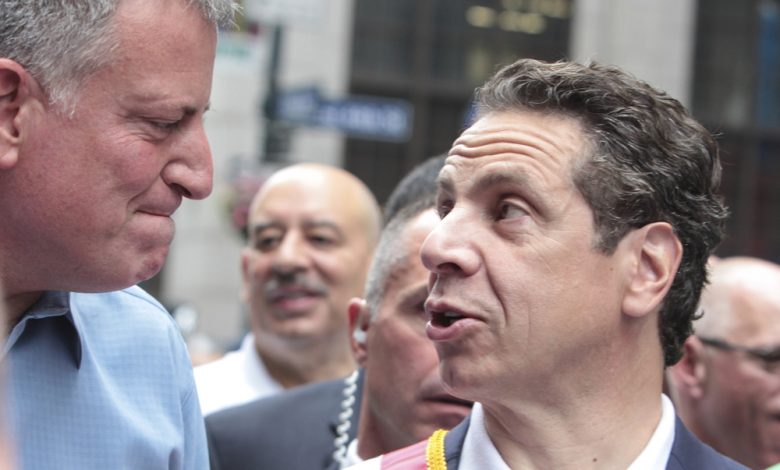 NY Gov. Andrew Cuomo and NYC Mayor Bill de Blasio are facing backlash over new coronavirus restrictions.
After arriving late at the press conference on Wednesday, the mayor of New York announced the new restrictions, effective on the next day.
As a result, many people criticized de Blasio on Twitter, with one saying that schools reopening was a smart trick for bringing back families to the city and collecting their taxes.
Another Twitter user was thinking about the hostility between de Blasio and Cuomo that could have ruined their coordination during the pandemic. 
Although Gov. Cuomo brought back closures on restaurants, bars, and gyms in the State, they remained open in the city despite de Blasio's urge for fighting back the "second wave" of the virus.