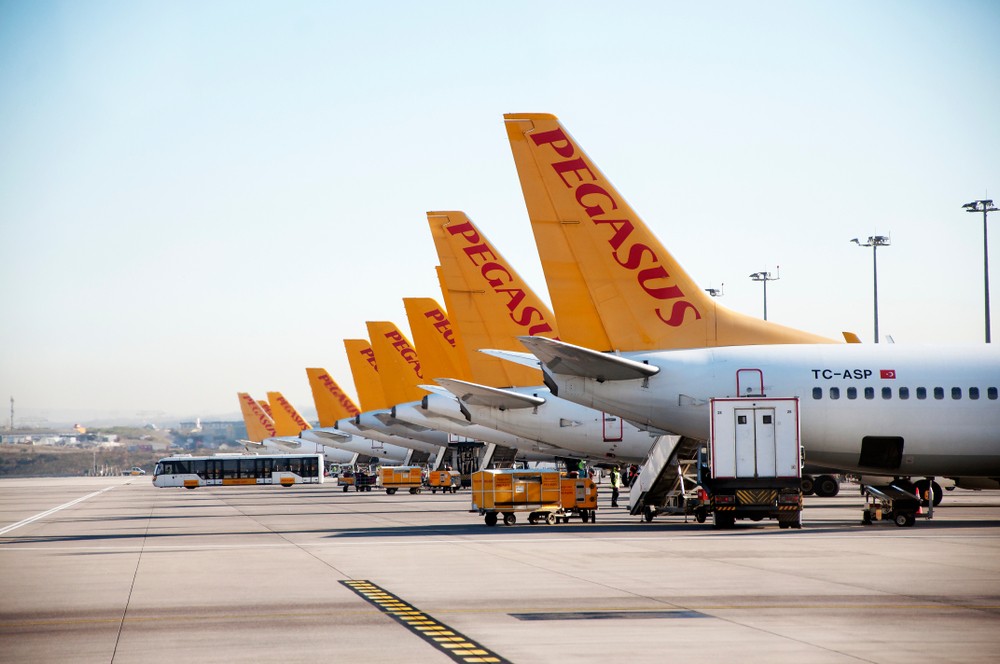 A Passenger plane in Istanbul skidded off the runway during landing, luckily avoiding a major tragedy with only one death out of close to 200 passengers.
Weather Conditions Split The Plane in Two
Pegasus Airlines' Boeing 737 was carrying a total of 183 people, with six being crew members, 175 being adult passengers and two being young children. The plane crashed and burned after landing at Sabiha Gokcen airport due to heavy tailwinds, rain, and overall poor weather conditions. After the accident, flights were diverted and the airport was closed.
"Unfortunately, the Pegasus Airlines plane couldn't hold on the runway due to poor weather conditions and skidded for around 50-60 [164-196 ft]," Istanbul Governor Ali Yerlikaya said, adding that after skidding off the runway, the plane fell into a ditch between 30 and 40 meters off the end of the runway.
Health Minister Fahrettin Koca confirmed that one Turkish citizen had died in the crash, and there are 157 passengers who experienced injuries ranging from light to needing intensive care, although none of the wounded were in critical condition.
Turkish media also added that most of the people aboard the plane were Turkish, but there were close to 20 foreign nationals, though their nationalities were not disclosed.
"This could have been a bigger accident, we are happy it wasn't bigger," Yerlikaya said, mentioning that only two passengers were in an intensive care unit due to their injuries.