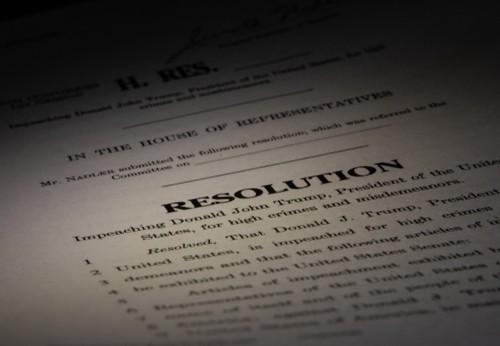 House Speaker Nancy Pelosi is holding off on sending the articles of impeachment against President Trump in an effort to pressure Senate Majority Leader Mitch McConnell into her demands. 
The Question of Witnesses 
"It is important that he immediately publish this resolution, so that, as I have said before, we can see the arena in which we will be participating, appoint managers and transmit the articles to the Senate," Pelosi wrote in her demand, withholding the articles until McConnell reveals his resolution setting the procedures. 
Arguing that the way senators are handling the trial is unfair, Pelosi has been demanding a "fair process," pushing for several witnesses, including former national security adviser John Bolton before the trial has even begun. 
McConnell, however, does not seem to be very worried about Pelosi's stalling and push for witnesses, as he said Tuesday that he has the votes needed to set the ground rules without any support from Democrats. The majority leader has also made clear that he does not intend to vote on the matter of witnesses until the trial has started and both parties have made their opening statements. 
Both Pelosi and Senate Minority Leader Chuck Schumer have been urging McConnell to include witness testimony from the get-go. However,  McConnell is sticking to his plan of reusing the process laid out in Clinton's 1999 impeachment trial.