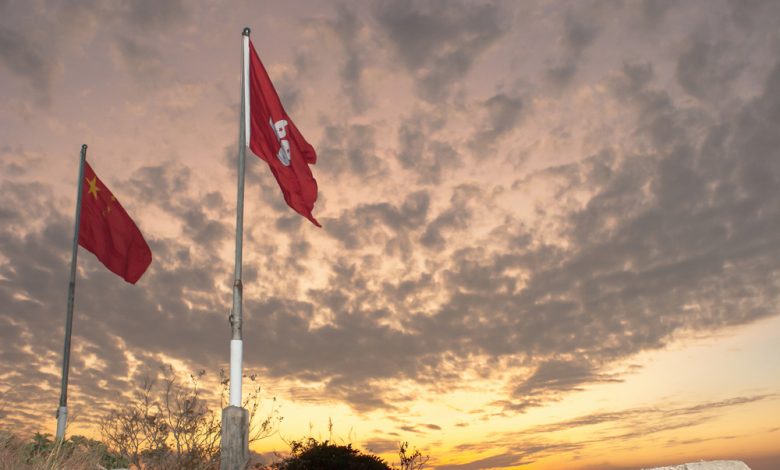 A controversial national security law was passed by Beijing that Hong Kong media believes will allow mainland China to crack down on any activity that is deemed as subversive with secessionist aims. 
Bill Passed, US to Impose Sanctions
Hong Kong's representative to the Standing Committee of the National People's Congress, Tam Yiu- Chung, confirmed Tuesday that the law had been passed, adding that the death penalty was not included among punishments, although no further details were given on the law's application. 
"We hope the law will serve as a deterrent to prevent people from stirring up trouble. Don't let Hong Kong be used as a tool to split the country," Tam said. 
Hong Kong leader Carrie Lam refused to comment on the new law, saying that it wasn't appropriate for her to do so while discussions about the ramifications are still ongoing. Roughly 53 protesters were arrested and charged with unlawful assembly as a crowd of several hundred was dispersed by police by using pepper spray after the initially "silent protest" turned into many chanting slogans and some charging at the police in the Kowloon district. 
US Secretary of State Mike Pompeo spoke out against the law, saying that China should honor the "promises it made to the Hong Kong people and to the United Kingdom in the UN-registered 1984 Sino-British Joint Declaration." 
The Trump administration has repeatedly been saying that if the law was passed, special preferences for trade and commerce between the US and  Hong Kong would come to an end. The US Senate on Thursday approved a bill to impose sanctions on any and all businesses and individuals that undermine Hong Kong's autonomy. 
"The US side's attempt to obstruct China from promoting Hong Kong's national security legislation through the so-called sanctions will never succeed," China's Foreign Ministry spokesperson Zhao Lijian said Monday, announcing Beijing's retaliatory visa restrictions on US personnel who "perform badly on Hong Kong related issues."