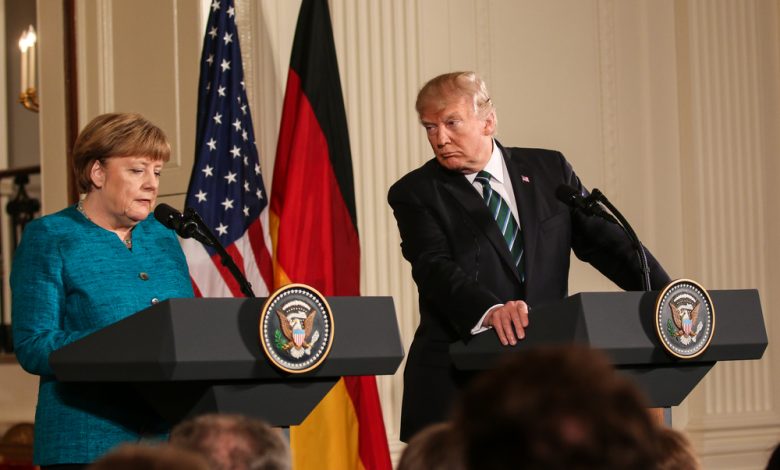 President Trump is planning to cut the number of US troops stationed in Germany by approximately half, calling the European country "delinquent for years." regarding NATO payments.
Tensions Rise Between Merkel's Germany and Trump's America
Despite concerns that withdrawing a large amount of forces would weaken American influence in Europe, Trump plans on dropping the total amount of American troops in Germany to around 25,000, while saying that currently there are roughly around 52,000 military personnel stationed in the country.
"Germany's delinquent, they've been delinquent for years. They owe NATO billions of dollars and they have to pay it," Trump told reporters.
NATO rules state that countries have to commit at least 2% of their annual defense budgets on the alliance – a goal that Germany has not reached, as it spends much more than other European countries on its military.
Despite that, no NATO country, including Germany, owes money to the US for maintenance.
The idea to withdraw troops comes as no shock, as President Trump has often talked about reducing US military presence throughout the world, specifically in countries like Germany and South Korea, although a written order has yet to be issued. Former US ambassador to Germany, Richard Grenell, supported the move in an interview with German tabloid Bild.
Tensions have been rising between the US and Germany as Trump has often been at odds with German Chancellor Angela Merkel, who recently declined an invitation from the US president to attend the Group of 7 meeting in Washington, which is planned to be held later this month.
Trump also noted that Germany has been treating the US "very badly" when it comes to trade, saying that he was "not satisfied" with the deal proposed by the European Union.
"The fact is that the presence of US soldiers in Germany serves the entire NATO alliance security, including America's own security," German Defense Minister Annegret Kramp-Karrenbauer said last week, adding that withdrawing such a huge number of troops would not be beneficial to anyone.