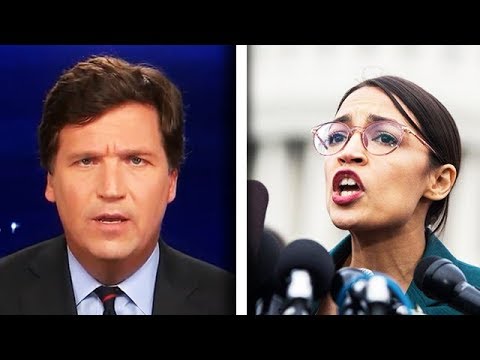 America
Ratings Flop: MSNBC Strikes Out With AOC Townhall
Just when things looked like they couldn't possibly get worse for the "Boss of the Green New Deal," last week's MSNBC Town Hall featuring Congresswoman Alexandria Ocasio-Cortez (D-NY) wound up getting crushed in the Nielsen ratings by Fox News' "Tucker Carlson Tonight."
Nielsen showed that the Town Hall, which was presented by MSNBC's "All In" host Chris Hayes, only had 1,568,000 total viewers. Conversely, Tucker Carlson brought in over 1 million more viewers for a total of 2,656,000. CNN's Anderson Cooper 360 came in dead last with a paltry 733,000 total viewers.
Among viewers in the coveted 25 to 54 demographic, Fox News drew 420,000 viewers, while the MSNBC town hall had 232,000 viewers and CNN again trailed behind with just 155,000, Nielsen reported.
The town hall attempted to draw on the supposed popularity of the native New Yorker in her district by incorporating her constituency in the Bronx as audience members. It was mostly a discussion involving the controversial "Green New Deal" which Ocasio-Cortez and other legislators on the far-left have advocated for.
"So, this issue is not just about our climate. First and foremost we need to save ourselves. Period. There will be no future for the Bronx. There will be no livable future for generations coming," Ocasio-Cortez said.
This rhetoric during the townhall was consistent with her claims that the "world will end in 12 years" if her prized co-sponsored legislation is not adopted.
The ratings for the event mirror recent approval rating polling for the freshmen congresswoman that shows that only thirty-one percent of registered voters in the state view the freshman House Democrat favorably, while 44 percent have an unfavorable view, according to a Siena College poll released Monday. In January, a Quinnipiac University poll showed that only 34 percent of New York voters viewed Ocasio-Cortez favorably, versus 29 percent who had an unfavorable opinion.