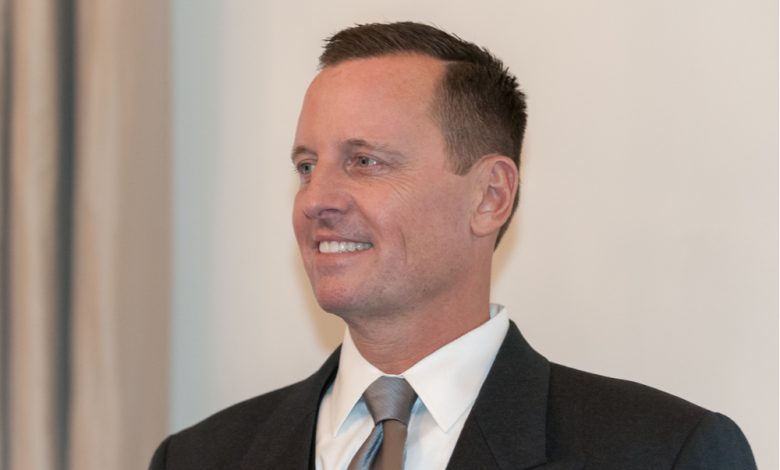 Richard Grenell has been named the next national intelligence director by President Trump as Joseph Maguire prepares to vacate the position. 
From Ambassador to National Intelligence Director
Grenell, until now, was the US ambassador to Germany, as well as longtime ally to the president. While it is unclear who will be taking on Grenell's position as ambassador, Trump has appointed him Joseph Maguire's successor as the next acting director of the Intelligence Community. 
In a Twitter post announcing Grenell's moving up the ranks, President Trump also took the time to thank Maguire for his service, which was later returned. 
....for the wonderful job he has done, and we look forward to working with him closely, perhaps in another capacity within the Administration!

— Donald J. Trump (@realDonaldTrump) February 20,
2020
New from outgoing A/DNI Maguire:

"This has been the opportunity of a lifetime, & I am grateful for the tireless efforts and support of our intelligence professionals. I am committed to leading the IC until Amb Grenell assumes the role, and look forward to the next challenge." pic.twitter.com/3b7xBOUVG7

— Olivia Gazis (@Olivia_Gazis) February 20,
2020
Grenell has been working with Trump and his administration for a decent amount of time now, helping out with issues such as homosexuality, as Grenell himself would be the first Cabinet secretary who is openly gay. Grenell has also as been advocating the current administration's foreign policy and defending it from criticism. 
Some speculate that events in the impeachment saga surrounding Trump, such as the investigations into Russian collusion which involved Maguire to a certain extent, are the reason for the former acting director's dismissal. Grenell, on the other hand, has been completely "neutral" in the impeachment controversy as he was sent as a special envoy for Kosov-Serbia talks during the Senate trial. 
Some were happy about the news and called Grenell's appointment to the position "an amazing choice," while others were dissatisfied by the decision and questioned the new director's background "in intelligence."