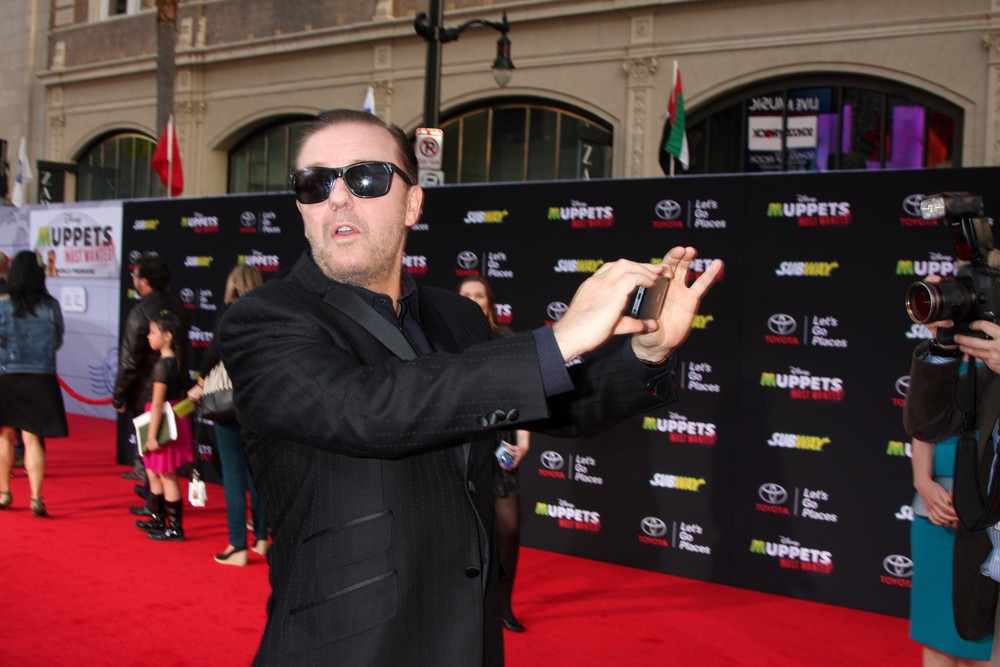 Ricky Gervais returned to the Golden Globe Awards for a fifth time as host, and as always, did not go easy at all on the celebs in order to honor what is said to be his final time hosting the show.
After 6 Years
2014 was Gervais' last time hosting the Golden Globe awards prior to 2020 and the comedian host kicked it off by calling out a lot of the self-important stars in the room:
"Apple roared into the TV game with 'The Morning Show,' a superb drama about the importance of dignity and doing the right thing made by a company that runs sweatshops in China. So you say you're 'woke', but the companies you work for, Apple, Amazon, Disney… if ISIS had a streaming service you would be calling your agents," he said.
He cracked some jokes about recent scandals such as Jeffrey Epstein's death, mocking some of the attendees for their relation to him, and saying that Epstein didn't kill himself before adding that he doesn't care and continuing with making a joke about Felicity Huffman:
"You all look lovely all dolled up, you came here in your limos. I came here in a limo and the license plate was made by Felicity Huffman. It's her daughter I feel sorry for. That must be the most embarrassing thing that ever happened to her. And her dad was in 'Wild Hogs,' so..." he said.
Even Leonardo DiCaprio and Martin Scorsese became Gervais' targets, as he made fun of DiCaprio, a well-known climate change alarmist, saying that by the time his new movie "Once Upon a Time in Hollywood"'s premiere ended, "his date was too old for him."
Gervais ended his monologue by issuing a warning to the celebrities regarding political statements, advising them to simply not make any when accepting their awards:
"You're in no position to lecture the public about anything. You know nothing about the real world. Most of you spent less time in school than Greta Thunberg," he said.