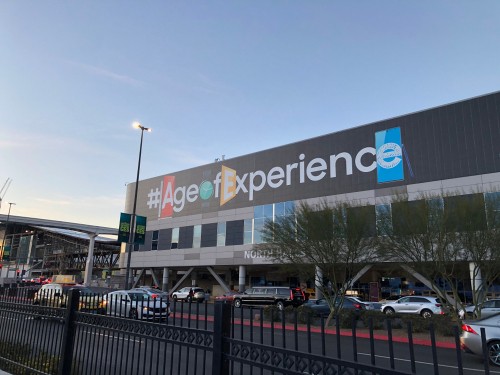 It's time once again for the Consumer Electronics Show in Las Vegas. Better known as CES, this is where the biggest names in technology come together to show off their latest and greatest innovations. From artificial intelligence to improved "smart home" technology, there's a lot to watch out for at CES 2020. 
The event starts on January 7 and is due to last until January 10. Over 20,000 new devices will be shown off to over 170,000 people during the event. 
High profile names in the industry such as Apple and Facebook will also spend time at the event addressing the issue of data privacy and how the tech industry will continue to approach it. Data privacy has become a major issue in the past few years, particularly for Facebook. 
Ivanka Trump, the daughter of U.S President Donald Trump and an advisor to the administration, is also due to make an appearance. 
Gadgets from all industries including robots, drones, and connected appliances are sure to be big features on the show. Foldable smartphones are also likely to be a big feature in 2020, just as they were in 2019. The tech is still young so firms are sure to try to gain a foothold as soon as possible. 
The convention – which was first established in 1967 – has a long history of being the launching point for notable technology. HD televisions and DVD players were first seen at the CES. 
CES organizers have also suggested that companies not usually seen in the tech sector will be making an appearance at the show. Impossible Foods, John Deere, and World Wrestling Entertainment (WWE) have been confirmed for appearances at CES 2020. 
CES has also committed to a greater level of diversity for the show. For example, the year the show is open to displaying sex toys. 
Jean Foster, the senior vice president for marketing and communication for the Consumer Technology Association – who organize the Consumer Electronics Show – said that diversity was an industry-wide issue which is why CES put together an advisory board to further boost representation among keynote speakers.