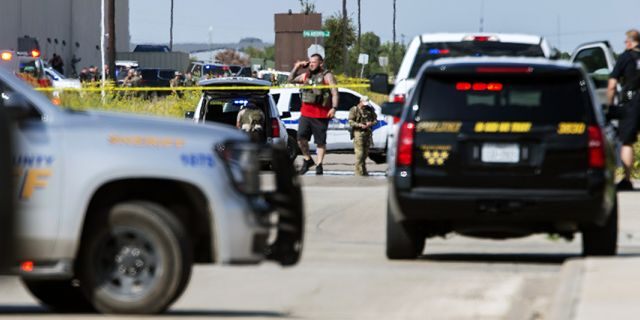 A man from Texas went on a shooting rampage that left seven people dead and 22 injured. The shooting happened on Saturday, August 31, in and around Midland and Odessa. The shooter, who was driving a gold Honda, fired from his car at random, hitting several people. According to  Police, the shooter fired indiscriminately hitting several police officers and civilians, including a 17-month-old girl. 
The shootings began with a traffic stop by an officer of the Texas Department of Public Safety. Authorities said the stop occurred around 3:17 PM local time at the I-20 highway that connects Midland and Odessa. 
The suspect brought their car to a stop before opening fire on the officer. According to Odessa Police Chief Mike Gerke, another person was shot during the time of the traffic stop. 
The suspect continued along I-20 towards Odessa, continuing to shoot at people at random in multiple locations.  He struck more people when he reached 42nd Street.
The shooter was confronted by the police, who described him as a white male in his 30s. The gunman opened fire on the police at the Cinergy movie theater in Odessa and was shot and killed during the gunfight. 
"The state of Texas and the Department of Public Safety are working closely with local law enforcement to provide resources as needed and deliver justice for this heinous attack,... We will not allow the Lone Star State to be overrun by hatred and violence. We will unite, as Texans always do, to respond to this tragedy," 

-Statement by Texas Governor Greg Abbott 
The El Paso branch of the FBI said that it was still too early to know the identity or the motive of the suspect.