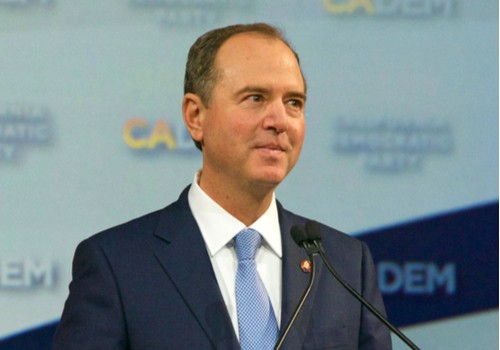 Headline
Schiff Wails Over What he Calls Trump's 'Threat' Tweet
White House press secretary Stephanie Grisham believes Adam Schiff to have been "grandstanding" when he claimed that the president "threatened" him. 
A Legit "Threat" or Just Twitter Fun? 
The tweet in question says that Schiff has not "paid the price" for his role in Trump's impeachment, and Schiff himself believes that Trump's intention behind the post was a threat, Schiff told Meet the Press. 
Shifty Adam Schiff is a CORRUPT POLITICIAN, and probably a very sick man. He has not paid the price, yet, for what he has done to our Country!

— Donald J. Trump (@realDonaldTrump) January 26, 2020
"I think [Trump] means [Schiff] hasn't yet paid the price with the voters. He hasn't paid the price yet with the people of this country who see that he's been lying... He is obsessed with this president and trying to take him down," Stephanie Grisham told MediaBuzz the same day. 
She then added that his claims that Trump means to threaten him through the tweet were "ridiculous," and that "the fact that he said that was grandstanding." 
Meanwhile, the Senate trial is finally kicking off, and many expect that Trump will be acquitted as late as a few weeks from now. The question that we have to ask ourselves now is, whatever the result of the trial, will Democrats' and Adam Schiff's obsession with Trump end?