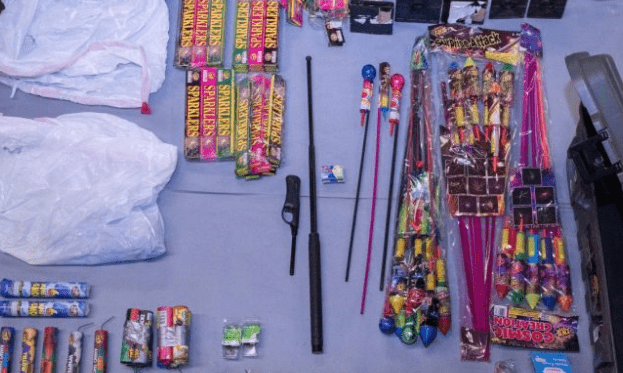 Seattle police officers recovered explosives, riot gear, and improvised weapons from an abandoned van used by demonstrators during last Saturday's protest by the Capitol Hill district. Authorities believe some of the demonstrators used the explosives to set vehicles and private businesses ablaze and as weapons against the officers attempting to quell the violence.
Explosives, Riot Gear, and Other Weapons Found in Van
Seattle's Capitol Hill experienced a "large demonstration" last Saturday, with some protesters setting private property on fire and clashing with the police. During the protest, a suspicious van was spotted advancing with the crowd of protesters as they marched towards the Seattle Police Department's East Precinct. However, the van was abandoned shortly after reaching the precinct. 
A witness at the scene told authorities how individuals were taking out improvised weapons, body armor, and explosives from the van. After obtaining a search warrant, police officers searched the abandoned vehicle and retrieved "improvised shields, gas masks, baseball bats, and a large assortment of pyrotechnic explosives inside the van." Officers also found helmets, shin guards, and other types of body armor.
Seattle Mayor Jenny Durkan said on Wednesday that it is a police officers' duty to "disperse a crowd" when said crowd endangers public safety by using items that could cause harm such as pyrotechnics and improvised weapons. Saturday's demonstrations resulted in the arrest of at least 45 people, with 59 officers sustaining injuries during the clash.