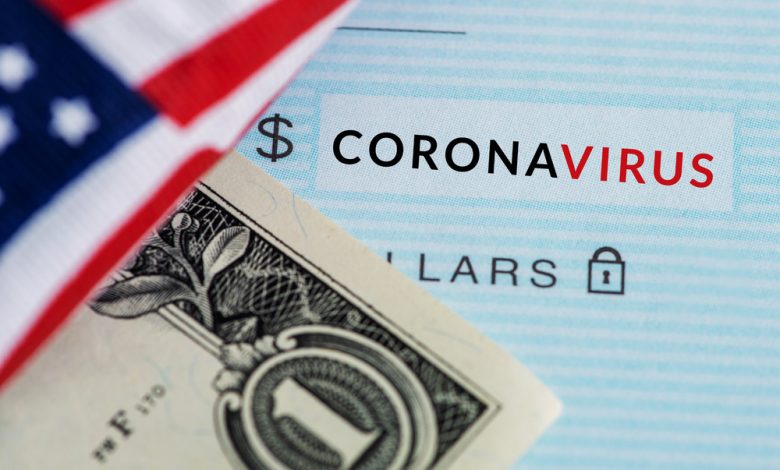 Another round of stimulus checks remains a dream as the Senate and House remain split along party lines on what the legislation should look like.
New House Bill Dead on Arrival, Talks Stalled
A weekend vote was held by the House of Representatives on Saturday, in which a funding bill for the United States Postal Service (USPS) was passed 257-150, with 26 Republicans voting in favor. Despite the House passing the bill, Senate Majority Leader Mitch McConnell essentially called the bill dead on arrival in the Senate.
While the USPS funding bill could've been meant to serve as a tool to end the stalled talks over the next stimulus bills, it only seems to have split Republicans and Democrats even further apart, as McConnell fired shots back at Democrats and House Speaker Nancy Pelosi in a Twitter post, saying that they have been ignoring the "needs of American workers and families," and instead panicking about a USPS conspiracy.
While the USPS has been in dire financial straits as of late, postmaster general Louis DeJoy vowed last week before a Senate committee to end cost-cutting initiatives until after the November election. White House Chief of Staff Mark Meadows also backed McConnell's reaction to the USPS bill, saying that it's not a "serious bill," and does nothing to sustain the post long-term, questioning why it was the only issue Democrats addressed Saturday instead of bringing attention to enhanced unemployment or the PPP program.
Meadows, however, added that the White House is still open for negotiations and wants to sign a deal, saying that President Trump is willing to sign off on things that both sides agree on, including Postal Service reform. Meadows also said that he planned to call Pelosi on Sunday, although it's unknown whether or not a call phone took place.
Pelosi, however, said on CNN on Sunday that despite wanting negotiations to continue, it comes down to "what the country needs" and not "just what the administration wants," adding that the Trump administration's reluctance to sign off on another stimulus package has served to increase COVID-19 infections and deaths across the country.