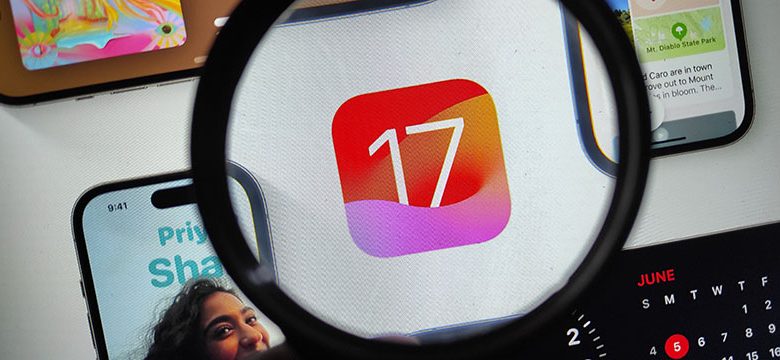 Introduction to iOS 17
As part of Apple's commitment to advancing its technology, the company annually updates the software that runs on millions of iPhones, with iOS 17 being the latest version. Every year the process follows a formula where Apple previews the new iOS in the summer, releases a public beta version a month later for initial testing, and then introduces the final public release in the fall. The focus for this latest version was to enhance communication across Phone, FaceTime, and Messages. One innovative feature of iOS 17 was the introduction of the Journal app, geared toward promoting the practice of gratitude.
Release of iOS 17 to all users
The final release of iOS 17 has been made available to all users. Once the launch is finalized, users generally receive regular updates without any need to be part of the Apple Beta Software Program. This program allows tech enthusiasts to get an early look at new features and test the system for bugs in advance. However, regular users are often advised to avoid this beta version since it may contain unresolved issues and may lack important fixes and security patches introduced in regular software updates.
Dissuading from Availability of Prerelease Software
While the Apple Beta Software Program may seem appealing to many users for early access to new features, it should be remembered that this software is still in a developmental stage and may include some bugs. For instance, iOS 17.0.1 was launched providing important fixes but it wasn't available to beta testers. Thus, while the program can be of utility to developers and testers, it is usually not recommended for everyday use due to the potential of encountering software issues.
Disadvantages of Staying in Beta Program
Being part of the Apple Beta Software Program might seem thrilling to some users due to early access to new iOS features. However, it comes with its share of disadvantages. The primary concern being that beta software is, by nature, unfinished, which makes it prone to bugs and software glitches. These could lead to several technical issues such as app crashes, device overheating, and even potential data loss. The beta version is undergoing testing and refinement process, hence it can be unreliable for everyday use.
Missing Out on Standard Updates and Security Patches
One critical drawback of staying in the Beta program is that while your device is enrolled in it, you might miss out on the regular software updates. These updates often bring crucial security patches and bug fixes, which iterate and improve upon the existing software. Instead of having an unstable and potentially insecure system, the steady rollout of these updates ensures a more reliable and higher-performing device for the users.
Example of iOS 17.0.1 Not Being Available for Beta Testers
A notable instance is iOS 17.0.1 - a version focused on important system fixes was introduced soon after the launch of iOS 17, which was not available to those on the beta program. Being unable to access such crucial updates posits a significant disadvantage of the program. Hence, for those users who prioritize a secure and reliable system, it is advisable to exit the Beta program and revert to the standard, non-beta version of the software.
Procedure to Opt Out of Beta Program
Leaving the Apple Beta Software Program and reverting back to regular system updates is a straightforward process. Once a user decides to opt out, they will no longer receive advance releases with new features. Instead, they will receive the same regular software updates as all other users, replete with essential security patches and bug fixes, and without the worry of dealing with unstable prerelease software.
Steps to Switch Off Beta Updates in Settings
Exiting the Beta program can be done with a few simple steps. First, one needs to go to 'Settings' on their iPhone or iPad. This is followed by selecting the 'General' category, and then opting for 'Software Update'. In this section, a 'Beta Updates' option is available, which when tapped, leads to another screen. Here, the user can select 'Off' to stop receiving future beta updates. This process doesn't even require a reboot of the device.
Resumption of Regular Updates and Potential Features to Miss Out
After opting out of the Beta Program, the user's device will resume receiving regular software updates, which typically maintain higher stability and come fully vetted for bugs. This will make the device more reliable and reduce the potential for encountering software issues. However, it's worth keeping in mind that by opting out of the beta program, users will miss out on early access to new features that will be part of future versions of iOS, such as possible enhancements to Airdrop and the upcoming Journal app.
Advantages of Remaining in the Beta Program
While opting out of the beta program can ensure a more stable experience, it's worth noting that staying part of the Apple Beta Software Program has its own advantages. Even though beta releases come with their own set of potential issues, they also provide an interesting opportunity for users to experience the upcoming features and improvements early.
Availability of iOS 18 Betas Next Year
One of the key perks of being part of the beta program is getting a taste of future software enhancements before the general public. For instance, as soon as the iOS 18 beta versions are released next year, beta program participants will be the first to access the brand new features and updates. This can be a rewarding option for tech enthusiasts and developers who value experiencing and testing the cutting-edge functionalities introduced by Apple ahead of regular users.
Option to Restart Receiving Betas Anytime
The flexibility of the Beta Software Program is another notable advantage. A user can choose to ignore new betas and simply receive regular updates, but then they also have the flexibility of joining back the program anytime they wish to with just the flip of a switch. If a user decides they're ready to start testing again, they can easily navigate to Settings > General > Software Update and tap on Beta Updates. On the following page, they can choose the type of beta software they want to test, either Public or Developer, and start receiving beta updates once more. This feature makes it ideal for users who wish to alternate between sturdy, stable software and fresh, innovation-driven releases.