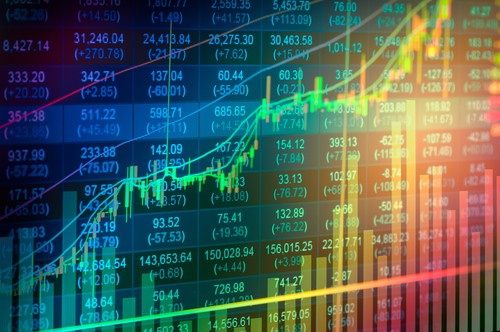 Economy
Tension Eases on Wall Street Over Iran Escalation
Markets are back to normal today following the recent military escalation between the US and Iran. 
Highs After Lows 
Wednesday saw the S&P 500 and Nasdaq indexes hit record highs, as well as the overall stabilization and rise in the stock market after initial anxiety over affairs in the Middle East. 
"The de-escalation nature of the speech is really what the market is focused on. It's Trump essentially saying that we're not going to retaliate to the missile attacks last night," Michael Antonelli, market strategist at Robert W. Baird, said regarding Iran's response attack on military bases housing US troops in Iraq. 
Both the S&P 500 and Nasdaq indexes reached new all-time highs, breaking their records set on the first trading day of 2020, with S&P 500 up 22.02 points (0.68%) and Nasdaq up 64.35 points (0.71%). Dow Jones also recovered after Friday's drop, with 204.40 points up (0.72%) at 28,788.08. 
The S&P 500 index saw 54 new 52-week highs, while Nasdaq, unfortunately, had some lows as well, with the new records being 85 highs and 9 lows. 
"As serious as this escalation is, previous experiences have indicated it may be unlikely to have a material impact on US economic fundamentals or corporate profits,"
-John Lynch, LPL Financial's chief investment officer noted. 
Significant events in the past always saw the stock market being shaky for several days and large initial falls, but the ensuing rise has proven to be worth it, with average gains over three- and six-month periods after said events being 5 to 8%.