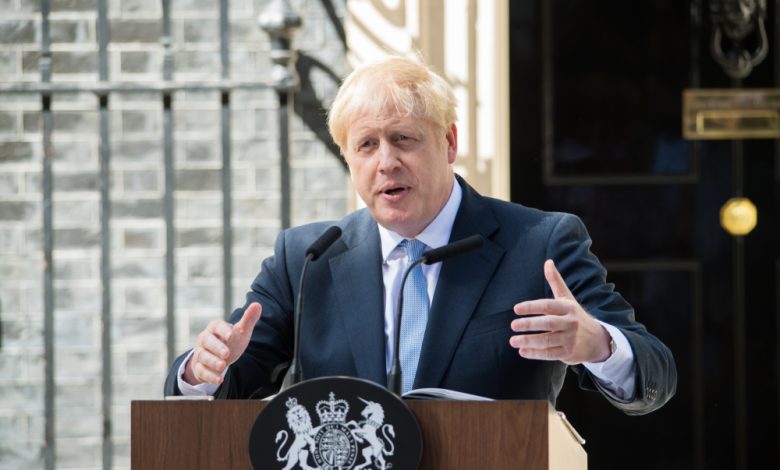 UK Prime Minister Boris Johnson on Sunday announced a new plan to begin the UK's reopening, easing the six-week lockdown, while preserving the balance needed to limit the spread of the coronavirus. Prior to the announcement, those with non-essential jobs were advised to only go out for local exercise once a day and to buy food or medicine. 
The UK to Start Reopening? 
The PM's announcement on Sunday evening listed easings of the current measures from Wednesday, encouraging people to go to work if they can't do their job from home - "for instance those in construction or manufacturing." Sunbathing in parks, and exercising as much as you want will also be allowed, although sports will only be limited to playing with members of your household. 
Several other measures were described by Johnson, such as a new five-tier alert system by biosecurity centers, similar to the one the UK uses for terror threats. The "Stay at home" slogan has now been changed to "Stay alert," and those entering the country by air will be quarantined "soon." Primary schools' best-case scenario will be opening on June 1, while shops and the hospitality sector could reopen as late as July, depending on the situation. 
The opposition, critics, and leaders of other UK nations have criticized Johnson's new message, calling it "vague and imprecise." Labour Party leader Keir Starmer criticized Johnson for his lack of clarity in a time, in which the nation needs it the most. 
Wales, Scotland and Northern Ireland have all extended their lockdowns to May 28, with officials saying there was no coordination between them and Downing Street over the new message, with Scottish First Minister Nicola Sturgeon saying that "stay at home" will remain Scotland's message to the people.