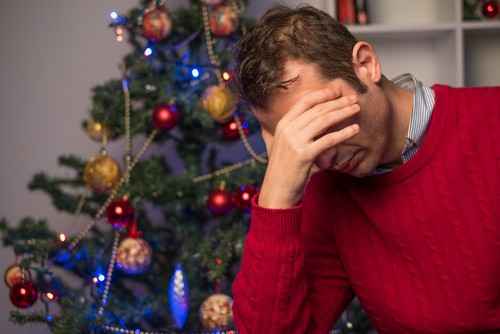 The Hallmark Channel is being scrutinized for not having enough racial and religious diversity in its record 24 original holiday movies this season.
"Countdown to Christmas"
The growing programming block "Countdown to Christmas" on Hallmark Channel now faces the 'inclusion police' as the network is being scrutinized for not having enough diversity in religion or race in their original holiday movies. One of the problems? Out of 24 original movies this season, only four have black leads, compared to last year's five out of 21.
Another reason why a problem exists, is apparently that there are no other religions included in the titles, despite Hallmark announcing two Hanukkah movies in 2019.
Bill Abbott, CEO of Crown Media Family Networks, the parent company to Hallmark, responded to the allegations regarding diversity in a calm manner, all the while calling them unfair:
"I think that generalization isn't fair either, that we just have Christmas with white leads. In terms of broadening out the demographic, it's something we're always thinking about, always considering and we'll continue to make the movies where the best scripts are delivered to us and what we think have the most potential." - Bill Abbott CEO of Crown Media Family Networks
"We are very proud of those movies and we think those movies really reflect an across-the-board approach to celebrating the holiday season. It's hard if we start to slice up the pie, so to speak, and make movies based off of specific holidays. So, if we were too look at Kwanzaa, for example, or other religions and how they celebrate the holidays it's a little bit more difficult because we don't look at Christmas from a religious point of view, it's more a seasonal celebration. Once you start to slice it more finely within individual religions it's a little bit tougher to necessarily tell that story in a way that doesn't involve religion and we always want to stay clear of religion or controversy," Abbott said.
Abbott's statement on the matter expresses Hallmark's stance very clearly, that it is more focused on a seasonal celebration and, a fun, enjoyable movie, rather than getting caught up in very specific religious practices.
Even so, it is left to each individual to decide whether or not Hallmark is guilty of anything, as it all comes down to one's point of view, but accusations of "no diversity" might be, in this case, a stretch.