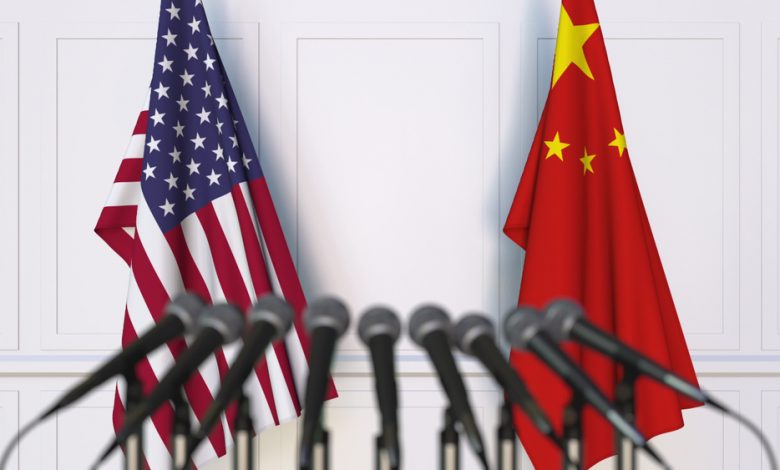 China strikes back after Trump administration orders the closure of the Chinese consulate in Houston.
US/China Tension: One Consulate for Another?
Tuesday saw the Trump administration ordering the Chinese consulate in Houston closed within 72 hours after alleging that Chinese agents attempted to steal data from medical facilities in Texas. China responded on Friday by ordering the closing of US consulate in the western city of Chengdu, as relations between the two countries worsen.
The Chinese foreign ministry has been appealing to Washington to reverse its decision, calling it an "unjustified act," and saying that the current situation is not what Beijing "desires to see."
Tensions between the two nations have been getting worse due to a multitude of conflicts including the handling of the coronavirus pandemic, technology and 5G, spying accusations, recent allegations of abuse against Chinese Muslims and the controversial new law passed in Hong Kong.
On Friday, the US State Department sent out a message to Americans living in or visiting China that there is a "heightened risk of arbitrary detention," for reasons related to "state security." The Chengdu consulate is one of five in mainland cities, with the rest being in Shanghai, Guangzhou, Shenyang and Wuhan. The US also has an embassy in Beijing and a consulate in Hong Kong.
The Chengdu consulate monitors Tibet and other southwest areas inhabited by non-ethnic Chinese minorities, and was previously in the news in 2012 over a political scandal involving the death of a British business associate of the wife of Chongqing's Communist Party secretary, Bo Xilai.
Worries over a potential "Cold War" between the US and China are rising, as the conflict escalates. Asian stock markets fell Friday on the news, with China's market benchmark, the Shanghai Composite Index, dropping 3.9%, and Hong Kong's main index losing 2.2%.