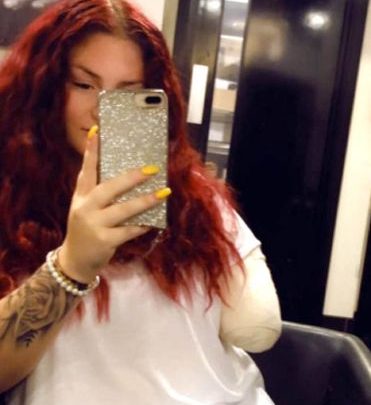 26-year-old British tourist, Chelsea Vella, had to carry her own arm to an ambulance after an accident, in which their buggy flipped over.
Ms Vella said that while she was driving around Puerto Vallarta with a friend on their excursion, they lost control of the vehicle, resulting in the buggy flipping over, landing on Ms Vella's arm, almost completely severing it.
"I remember looking down and my elbow was snapped the other way and my right arm was hanging on by a chunk of skin. Once the pain hit me, I just became hysterical. All I kept thinking was 'I'm going to lose my arm'," she said, adding that she felt "herself dying" on the way to the hospital, however doctors commented that the actions her friend took of ripping a t-shirt off to tourniquet her arm are likely what saved her life.
Sadly, despite the surgeons' efforts, Ms Vella's arm had to be amputated after she stopped breathing at one point in the operation.
A GoFundMe page has now been created by her sister Sahiba in hopes of raising enough money to buy "the BEST prosthetic arm" for Ms Vella, as well as help out with "legal fees."
"On the 18th of September whilst on holiday in Mexico, Chelsea and her friend went for a day out on a dirty buggy excursion. Whilst on the excursion, unfortunately, there was a horrific accident which resulted in Chelsea being rushed to the hospital and having to undergo surgery due to the severe injuries on her arm. At some point during surgery Chelsea had stopped breathing and surgeons had to do everything they could to resuscitate her and unfortunately the only way Chelsea was able to survive was through the amputation of her right arm," as written on the GoFundMe page about the accident.
Although she lost her arm, Ms Vella has not given up, saying she's now in the process of re-learning everything all over again since losing her dominant arm, however she is not yet sure how to feel about people staring at her in public.