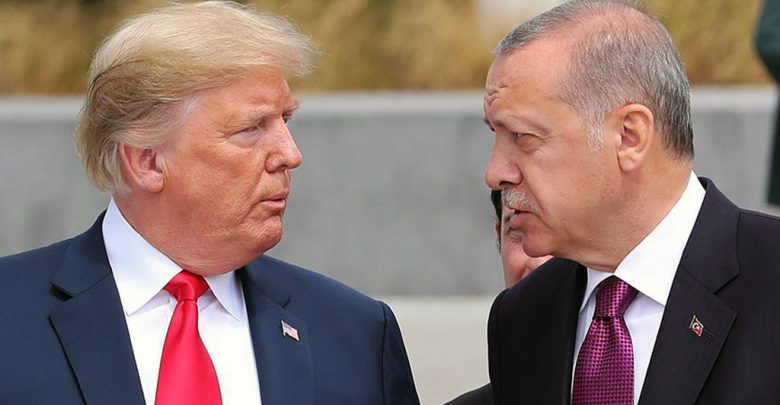 Foreign Policy
Troop Pull Out: We Can "crush ISIS again" If They Threaten America
U.S. troops are pulling out of Syria after a phone call between President Trump and Turkey's President Recep Tayyip Erdogan, where the Turkish President announced his intent to conduct Turkish military operations in northeast Syria.
Some Pentagon officials, including a U.S. commander, who leads anti-ISIS efforts, saw the move as bizarre, calling it an "impulsive decision" and a "disaster in the making."
President Trump, however, defended his decision in a series of posts on Twitter: "The United States was supposed to be in Syria for 30 days, that was many years ago. We stayed and got deeper and deeper into battle with no aim in sight. When I arrived in Washington, ISIS was running rampant in the area. We quickly defeated 100% of the ISIS Caliphate,..."
Continuing the tweet, the President wrote about the issue this move creates for U.S. relations with the Kurds, with some seeing it as a betrayal and that it creates the possibility that other would-be partners of the U.S. would now rethink who to join forces with with the uncertainty of being abandoned by American forces in a similar situation.
"The Kurds fought with us, but were paid massive amounts of money and equipment to do so. They have been fighting Turkey for decades. I held off this fight for … almost 3 years, but it is time for us to get out of these ridiculous Endless Wars, many of them tribal, and bring our soldiers home. WE WILL FIGHT WHERE IT IS TO OUR BENEFIT, AND ONLY FIGHT TO WIN. Turkey, Europe, Syria, Iran, Iraq, Russia and the Kurds will now have to … figure the situation out, and what they want to do with the captured ISIS fighters in their 'neighborhood'," the President wrote.
Turkey's President Erdogan said Ankara had "acted with enough patience", while the Kurdish-led Syrian Democratic Forces said they are committed to the agreement between the U.S. and Turkey to keep the region stable, however the possibility of war is not discarded, confirmed by SDF spokesman Mustafa Bali on Twitter with the words: "However, we will not hesitate to turn any unprovoked attack by Turkey into an all-out war on the entire border to DEFEND ourselves and our people."