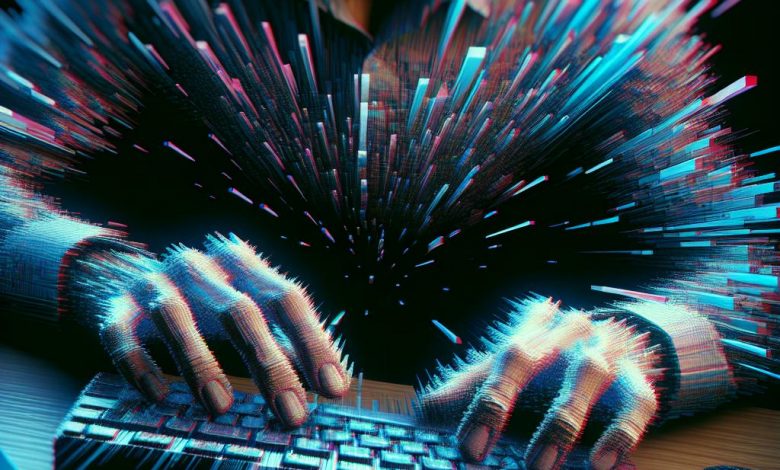 Potential Causes of Microsoft Designer Keyboard Issues
Several potential causes can render your Microsoft Designer Keyboard non-functional or unable to pair with your devices. These include compatibility issues, interference from other devices, problems with the Bluetooth driver, or physical damage to the keyboard. Here's a closer look at each of these potential problematic areas.
Bluetooth Compatibility Issues
One of the common issues hindering the Microsoft Designer Keyboard from pairing or working correctly is Bluetooth compatibility. If you are using a Bluetooth receiver that is not compatible with the keyboard, you may have trouble establishing a connection. The Microsoft Designer Keyboard is designed to pair with a Bluetooth 4.0 receiver. Therefore, make sure to replace your Bluetooth receiver with a 4.0 one if you are experiencing pairing problems.
Interference Due to Other Devices
Another issue could be the interference from other devices paired with the keyboard. The Microsoft Designer Keyboard allows you to switch between multiple devices, but sometimes, having too many devices connected can cause problems. If you believe this could be the issue, unpair it from at least one of the paired devices and then try again to establish the connection with the desired device.
Outdated or Corrupted Bluetooth Devices
Your Microsoft Designer Keyboard can also refuse to pair or work if the Bluetooth drivers on your device are outdated or corrupted. It's crucial to ensure that you have the latest driver updates for your device and the keyboard. If not, make sure to update them. If the drivers are corrupted, you may need to completely reinstall them to solve the issue.
Physical Damage on Keyboard
Physical damage to the Microsoft Designer Keyboard can also lead to functionality problems. Ensure there's no visible damage to the keys or the board itself. If the keyboard has taken a fall, check to see if any of the keys have been dislodged or if there are any signs of damage.
Steps to Fix Microsoft Designer Keyboard Not Pairing or Working
If your Microsoft Designer Keyboard is not working or pairing, don't fret. There are several possible solutions that can help you troubleshoot and fix the issue. These steps range from checking your Bluetooth compatibility to ensuring your keyboard's batteries are functioning correctly. Remember to perform these checks in the order they are presented for the best results.
Check if your Device is Bluetooth 4.0 Compatible
As previously mentioned, the Microsoft Designer Keyboard requires a Bluetooth 4.0 receiver to function correctly. You should, therefore, check if your device is compatible with this type of connection. If it's not, consider upgrading your Bluetooth receiver to one that supports 4.0 connections.
Try Connecting the Keyboard to another PC
If the keyboard is not discoverable, try connecting it to a different PC which has a known compatible Bluetooth receiver. This can help you determine if the issue lies with your computer or the keyboard itself. If it works on the other PC, then the problem is likely with your first device. If it doesn't, the keyboard may have a problem.
Run Bluetooth Troubleshooter
If you're encountering problems pairing or connecting your keyboard and have established that your device is compatible with the keyboard, the next step is to run a Bluetooth troubleshooter. This built-in troubleshooting tool can help you identify and resolve any issues with your Bluetooth connection.
Update Keyboard Drivers
Outdated or corrupted keyboard drivers can be another reason for your Microsoft Designer Keyboard not working or pairing with your devices. Navigate to the manufacturer's website or an accredited driver software provider, and look for the latest compatible drivers for your keyboard.
Check the Keyboard's Batteries
Your Microsoft Designer Keyboard is powered by four coin-cell (C batteries, and if they are depleted, the keyboard will not function. Be sure to check the batteries' power status and replace them if necessary.
Check the Keyboard for Physical Damages
Physical damages can impede the keyboard's functionalities as well. If there are any visible signs of wear and tear or other physical damages, this could be the cause of the keyboard's issues. Ensure to replace any broken parts or consider getting a new keyboard if the damage is too extensive.
Detailed Instructions to Update Keyboard Drivers
Updating your keyboard drivers is a vital step in ensuring that your Microsoft Designer Keyboard functions optimally. Outdated drivers can cause the keyboard to behave unpredictably or not operate at all. Here are the detailed steps to help you carry out this process.
Open Settings and Navigate to Updates
First, you need to open the Settings on your PC. Navigate to the Updates & Security section from your start menu. Here, click on Windows Update. This is where you can check for the latest updates for your system, including your keyboard and mouse improvements.
Search for View Optional Updates Link
The Windows Update screen hosts a link named "View optional updates." This link shows all the available updates that are not necessarily vital for your system but could include the necessary updates for your keyboard. Click on this link to view these updates.
Choose & Install Updates Manually
Upon clicking the 'View optional updates' link, you will see a list of available updates. From this list, look for the updates related to your keyboard. Click on them to select and then click on 'Download and Install' to start the update process. Upon successful completion, your Microsoft Designer Keyboard drivers will be up to date.
Final Recommendations
In addition to the troubleshooting steps we've outlined earlier for resolving the Microsoft Designer Keyboard's pairing or working issues, there are final recommendations that might prove useful. These include key actions like making the keyboard discoverable, replacing the keyboard batteries, and re-plugging the receiver.
Make Microsoft Designer Keyboard Discoverable
If your device is failing to discover your Microsoft Designer Keyboard, there might be a problem with the pairing process. For initiating an effective connection, the keyboard should be in pairing mode, making it discoverable to your device. Make sure that the keyboard is in pairing mode and is kept close to your device during the pairing process.
Replace Keyboard Batteries or Charge the Device
Your Microsoft Designer Keyboard's performance is heavily dependent on its power supply. If your keyboard is not working as expected, check if the power supply is sufficient. If the batteries are depleted, replace them. Conversely, if your keyboard model supports charging, ensure it's fully charged before attempting to reconnect.
Try Re-plugging the Receiver
If you're using a Bluetooth USB receiver, re-plugging it can sometimes solve connectivity issues. Unplug the receiver from your device, wait for a few moments, and plug it back in. Then try to pair your keyboard again. If the receiver itself is the problem, consider replacing it with a compatible Bluetooth 4.0 receiver.