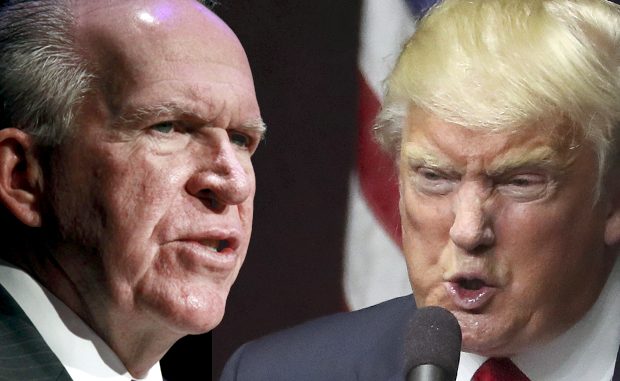 Trump pulled former CIA Director John Brennan's security clearance last week to mixed reviews. One critic of the move, Retired 4 star Admiral William McRaven went as far as to pen a scathing rebuke of Trump in the Washington Post. "I would consider it an honor if you would revoke my security clearance as well, so I can add my name to the list of men and women who have spoken up against your presidency," McRaven said in the WaPo piece. "Few Americans have done more to protect this country than John. He is a man of unparalleled integrity, whose honesty and character have never been in question, except by those who don't know him."

Among the supporters of the move by Trump was Kentucky Senator Rand Paul. A specific request by Paul for the revocation of Brennan's Security clearance was made 3 weeks before Trump pulled the trigger on the move. "I applaud President Trump for his revoking of John Brennan's security clearance," Paul tweeted Wednesday. "I urged the President to do this."



The feud is now playing out on social media as Trump has taken to twitter to discuss the matter:
I hope John Brennan, the worst CIA Director in our country's history, brings a lawsuit. It will then be very easy to get all of his records, texts, emails and documents to show not only the poor job he did, but how he was involved with the Mueller Rigged Witch Hunt. He won't sue!

— Donald J. Trump (@realDonaldTrump) August 20, 2018


The President further criticized Brennan by referring to him as 'a political hack'

Brennan said that he's may take legal action to prevent the president from revoking his security clearance.

"So I am going to do whatever I can personally to try to prevent these abuses in the future. And if it means going to court, I will do that," Brennan said on Sunday.

Stay tuned to Trump's Twitter feed for more!!!